The second volume of Chirino's 'Catalogue Raisonné' sees the light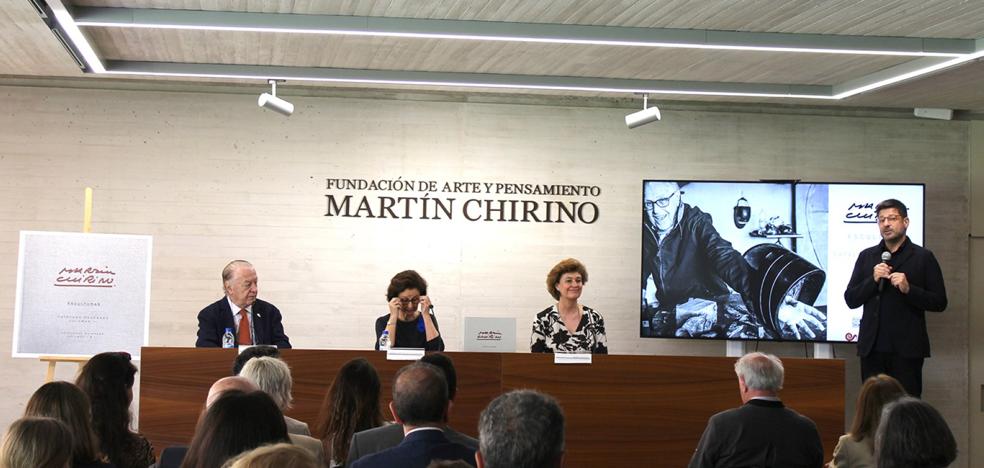 The book, edited by the Azcona Foundation, was presented this Saturday at the Foundation of the sculptor from Gran Canaria
This Saturday the second volume of the
'Catalogue Raisonné' of the complete works of Martín Chirino. The first volume was published in 2005.
The official debut was attended by
Jesus Maria Castañodirector of the Martín Chirino Foundation of Art and Thought,
Ladislao AzconaPresident of the Azcona Foundation,
Maria Luisa Martin de Argilaauthor, and
Martha Chirinopresident of the Martín Chirino Foundation of Art and Thought.
In the words of Ladislao Azcona, "a catalog raisonné does not tell the life of an artist,
tells the story of his work, but the reality is that in the case of an artist like Martín Chirino, in which visa and work go hand in hand, telling about his sculpture is also telling about a life dedicated to art». «
It took us 20 years to finish this second volumeand it has been an extraordinary journey that has brought us much happiness," he added.
María Luisa Martín de Argila, author of the catalogue, highlighted that "it has been a
privilege to enjoy his intelligence and friendship during all these years. I must thank Martín Chirino for his patience and generosity, guiding my steps through pleasant meetings with the aim of cataloging his extensive career ».
This catalog raisonné
bilingual edition in Spanish and Englishincludes all the works by Martín Chirino, and
expands and completes the cataloging of the sculptural works in the first volumepublished in 2005, with a set of pieces that should have appeared in the previous list and whose existence, then, was unknown, as well as the description of all the sculptural works, both unique pieces and editions, as well as medals created by the artist since 2005 to March 2019, the date of his death.