The second season of 'Valeria' and 'Modern Love', among the series that land in August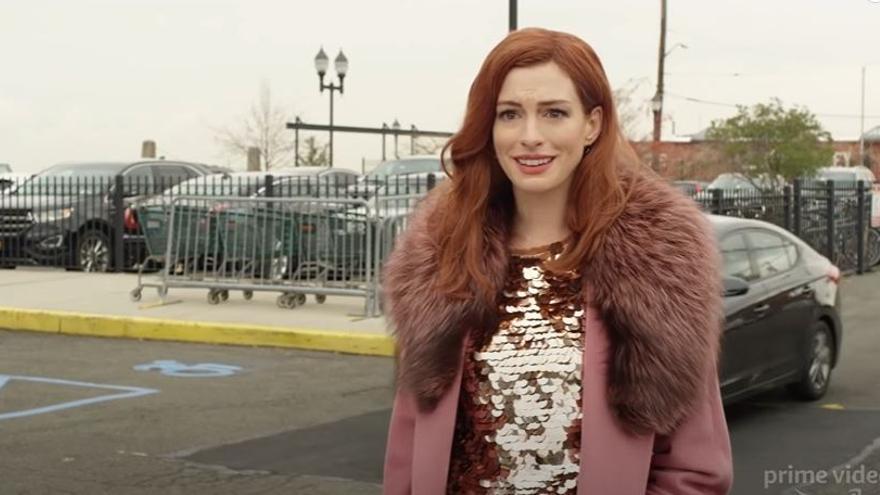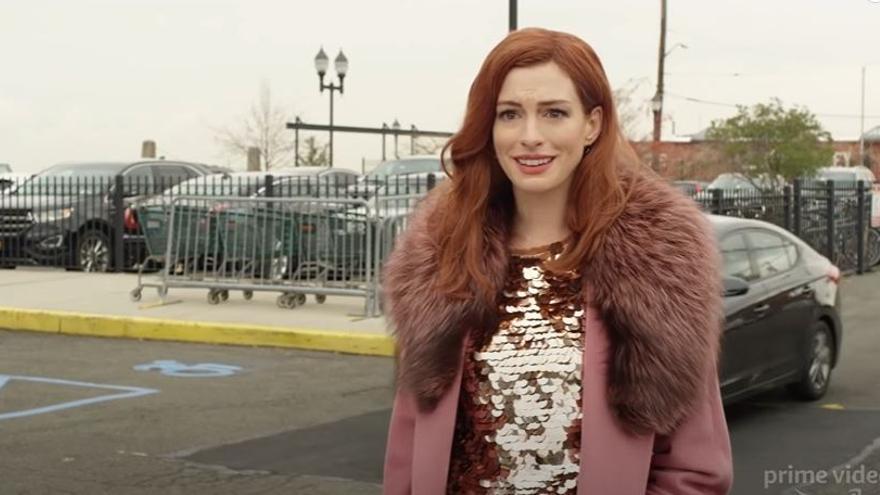 The second season of the Spanish series 'Valeria' in Netflix and the new stories of 'Modern love ' Amazon Prime Video are some of the premieres of series most outstanding of the month of August, in which one of the most anticipated titles of the season will also arrive, 'Nine Perfect Strangers', the latest from Nicole Kidman.
'Modern Love', August 13 on Amazon Prime Video
After a successful first season, the series based on the column of "The New York Times" returns with new stories that show the different forms that love presents. The actors in these eight new episodes include Minnie Driver, Kathryn Gallagher, Kit Harington, Tobias Menzies, Anna Paquin, Isaac Powell, Miranda Richardson, Marqués Rodríguez, Zuzanna Szadkowski and Jeena Yi.
'Nine Perfect strangers', August 20 on Amazon Prime Video
Based on the book by Australian author Liane Moriarty, "Nine Perfect Strangers" is produced by the teams responsible for "Big Little Lies" and stars Nicole Kidman and Melissa McCarthy. Shot in Australia, the 8-episode series is set in an exclusive health and wellness center that promises recovery and transformation as nine stressed-out urbanites attempt to embark on the path to a better way of life. The resort's director, Masha (Kidman), watches over them during the 10-day retreat with a mission to revitalize their exhausted minds and bodies. However, these 9 strangers have no idea what to expect.
'Valeria (S2)', August 13 on Netflix
Series based on the novels by Elísabet Benavent, who in this second season has participated as executive producer. After having achieved the challenge of finishing her novel, Valeria (Diana Gómez) is torn between publishing it alone or accepting the publisher's offer to do so under a pseudonym. Meanwhile, she continues to try to get over her recent separation and to come to terms with her feelings for her new love, Victor. Valeria takes refuge again in her three best friends, who support her during her journey and whose stories are becoming increasingly prominent.
'The Walking Dead' (S11), August 23 on Fox
After 10 years of broadcast, the final season of one of the most iconic television series in the United States arrives. This season Maggie (Lauren Cohan) has managed to control her psychological terror of the things she has seen and done in order to move on and is more than determined to fight for a future for her son. But with Negan's omnipresence haunting her mind, Maggie may not be in control as much as she thinks she is. Negan (Jeffrey Dean Morgan) secured a hard-earned place in the community, but Maggie puts him in jeopardy. He does not like that his destiny is in his hands, but he tries to survive.
'Control Z' (S2), August 4 on Netflix
From Mexico comes the second season of this Netflix series aimed mainly at a young audience. After a "hacker" reveals the students' innermost secrets to the entire school, the social order at the National College of Mexico City is upside down. Popular youth are marginalized, the marginalized gain status, and everyone is suspect. Sofia, a know-it-all and social outcast girl with a talent for deduction, starts a race against time to stop the "hacker" before more secrets are uncovered. Along the way, you will learn to make friends, show empathy for others, and may even fall in love.
Everything is going to be fine ', August 20 on Netflix
Directed and produced by Mexican actor Diego Luna, "Todo va a estar bien" is set in Mexico City and tells the story of a separated couple who live under the same roof for the sake of their daughter. Satirical tragicomedy about what it means to be good parents and spouses today that questions the idea of ​​the perfect couple, romantic love, the creation of a family and the consolidation of all the expectations generated in a time marked by very profound changes.
'See (T2)', August 27 on Apple TV +
The series by Steven Knight, creator of Peaky Blinders, starring Jason Momoa, takes place in the distant future, when a virus decimates humanity. Those who survived went blind. Momoa plays Baba Voss, the father of twins born with the mythical ability to see, and must protect his tribe from a powerful but desperate queen who believes that sight is witchcraft. The second season introduces Dave Bautista ("Guardians of the Galaxy") as Edo Voss, the brother of Baba Voss's character, who will interfere in his plan to reunite his family and escape the political wars that surround him.
'Mr. Corman ', August 6 on Apple TV +
Written, directed, produced and starring Joseph Gordon-Levitt, it chronicles the nights and days of Josh Corman, an artist at heart but not by trade. Things have not turned out the way he wanted: his dream of a musical career did not go well and he finds himself teaching at a school in the San Fernando Valley, his ex-fiancée Megan has left home and his best friend from high school is gone. has moved in with him. Josh experiences universal feelings of anxiety, loneliness and vital doubt.
'Riverdale (T5)', August 12 on Movistar +
Seven years after their farewell, Archie, Betty, Veronica, Jughead, Cheryl, Toni and Kevin return to the city that saw them grow up with the idea of ​​reconciling with their past and finding answers to new questions. Far from finding tranquility, they return to see that life is much more complicated than when they were 18 years old.
'New Cherry Flavor' August 13 on Netflix
Based on the novel by Todd Grimson, "New Cherry Flavor" is a horror series full of suspense, revenge and surrealism, created by Lenore Zion and Nick Antosca. It tells the story of Lisa Nova (Rosa Salazar), a filmmaker who came to Hollywood in the early nineties to shoot her film and is involved in a psychedelic spiral of sex, magic, revenge and… kittens.
'Truth be told (T2)', August 20 on Apple TV +
With a cast led by Octavia Spencer, Aaron Paul, and Lizzy Caplan, in season two investigative journalist-turned-podcast host Poppy Parnell plunges into a new case that touches closely on her childhood friend, the TV mogul. media Micah Keith, played by Kate Hudson, who joins the series. The course of events will put their friendship to the ultimate test.
'We', August 24 in Filmin
Based on the eponymous book by David Nicholls, Douglas (Tom Hollander) struggles to save his marriage to Connie (Saskia Reeves) on a trip to the most touristy capitals of Europe. He arrives on the platform under the premise of becoming one of the television sensations of this season.
'The Director', August 27 on Netflix
Sandra Oh and Jay Duplass star in this dramatic comedy set in the chairmanship of an English department at a major university. A series created by Amanda Peet, and produced by David Benioff and DB Weiss, creators of "Game of Thrones."