The second season of 'the Mandalorian' comes to Disney +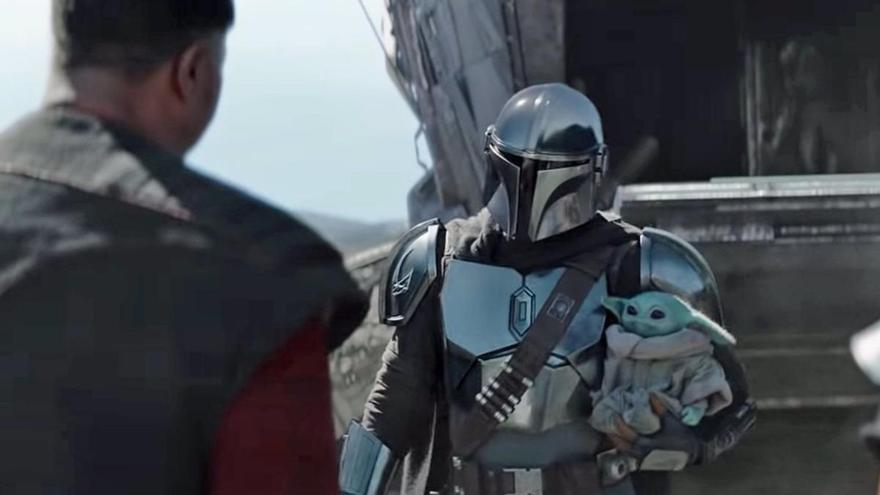 The universe 'Star Wars' returns to Disney + with one of his greatest successes, the arrival of the second season of 'The Mandalorian' this Friday, October 30, in which Mando, accompanied by "the child", the little "baby yoda" who has become one of the most idolized characters, continues his adventures throughout the galaxy.
The images of the new season were released last night during halftime of the National Football League (NFL) game, between the Arizona Cardinals and the Dallas Cowboys, in a minute long trailer which shows the Mandalorian on his new mission to lead the "boy" along with the others of his kind.
"If I can find other Mandalorians, they can guide me," Mando is heard saying in the clip. A statement that has already unleashed all kinds of theories and hypotheses by its fans on social networks, although it will be necessary to wait for the premiere this Friday, since the information on the content of the season is unknown, which has not been advanced to the press.
After the resounding success of the first season released in November 2019 and consisting of eight chapters, the adventures of the bounty hunter Mando traveling the borders of the galaxy in the company of the little baby Yoda, "The boy", led the series to position itself as a one of the most viewed on the platform, in addition to earning Giancarlo Espósito an Emmy for best guest actor.
The tandem between Mando and little Baby Yoda, the protagonist of a multitude of "memes" on social networks as well as awakening waves of fans who buy all kinds of "merchandising" from the little teacher, has been the winner, and that is why according to Variety stated last April, the creators are already working on its third season.
This is how 'The Mandalorian', the first action series set in the 'Star Wars' universe, hits the screens again this Friday, after finishing the filming of the episodes of the second season just before closing for the pandemic from Hollywood.
Fiction, starring Pedro Pascal, Carl Weathers, Giancarlo Espósito and Gina Carano, is directed this season by Jon Favreau, Dave Filoni, Bryce Dallas Howard, Rick Famuyiwa, Carl Weather, Peyton Reed and Robert Rodríguez.