The second season of 'Red Sky' will arrive on July 23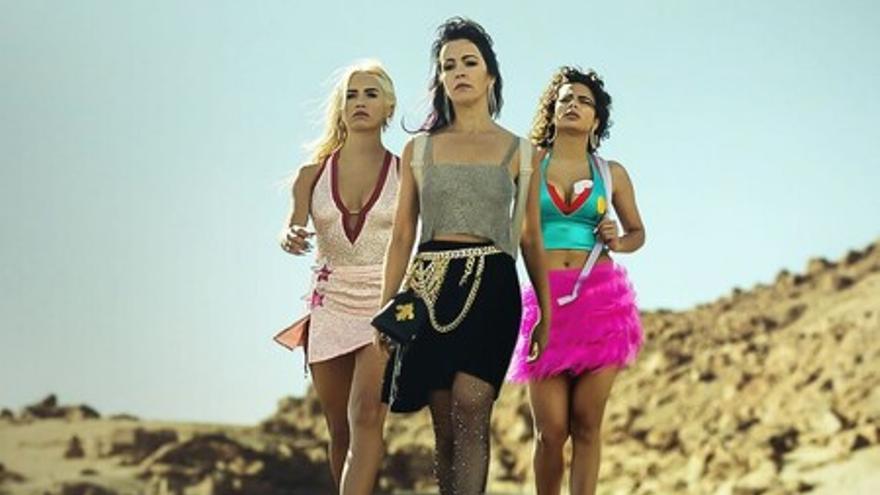 Two weeks after premiere of 'Red Sky', the long-awaited series from the creators of 'La casa de papel', Álex Pina and Esther Martínez Lobato, the platform Netflix announced this Monday that the second season will premiere on July 23.
The spectators will then be able to know how the flight of Coral, Wendy and Gina (Verónica Sánchez, Lali Espósito and Yany Prado) continues, three prostitutes fleeing the hostess club in which they lived after leaving his pimp seriously injured.
The Spanish, Argentine and Cuban women undertake a road trip knowing that after what they have done, their life is in danger. With several serious crimes behind them, they cannot go to the police, while the hitmen are hot on their heels.
"The escape is getting harder and harder but they don't give up: They are now more united than ever as loyalty between them begins to suffer. Adrenaline and action will once again be the protagonists of the second installment of 'Red Sky', "the statement said.
The second season will have a duration similar to the first, with 8 episodes of 25 minutes in length. Since its premiere, the series continues among the most viewed on Netflix, a platform that however does not publish the number of views.
Also starring in 'Sky Rojo' Asier Etxeandia, who plays the owner of the brothel, Miguel Ángel Silvestre and Enric Auquer, two pimping brothers who chase the three women.