The second life of Errata Naturae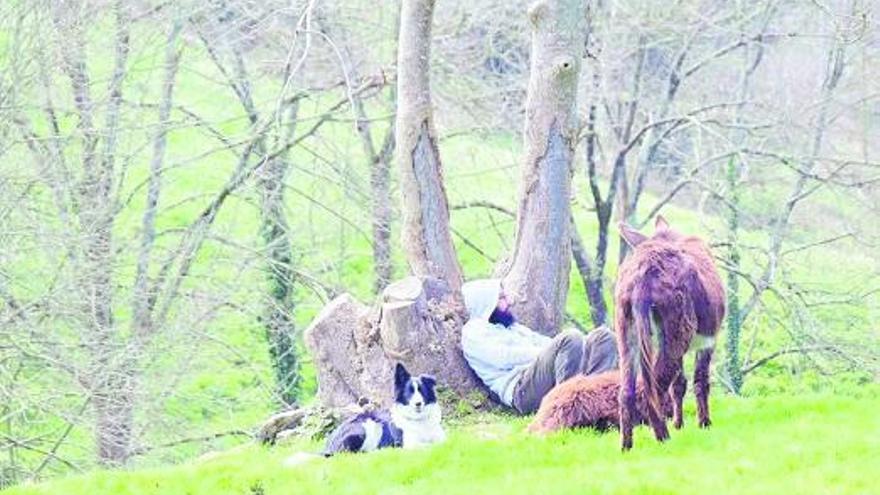 Its founding partners, Rubén Hernández and Irene Antón, gave their reasons in an applauded manifesto entitled Riders in the storm, animals in the gutter [Por qué Errata Naturae no publicará ningún libro en los próximos meses], where they describe the trap of a cultural hyperconsumption model based on an unsustainable rhythm of (over) production, the tyranny of the novelties and a triangular game of debt, and in which, finally, they urge to reflect on this devilish wheel of capitalism from which they dismounted to reinvent themselves. "We like that time, which so many consider unproductive and which, however, is fertile like no other", stated the manifesto published last May, when the bookstores reopened their doors while this small publishing house closed theirs to begin to look inside .
After that stolen spring and seven months of transformative hibernation, Errata Naturae returns this fall with a new catalog of books designed under the cover of a new revolutionary editorial philosophy, which is the result of an exhaustive process of investigation, reflection, self-criticism and courage, and which its creators gloss over in a second manifesto: A few words in Tseltal. And other things that we have learned during this pandemic while not editing or publishing books.
The purpose of the second life of Errata Naturae and its architects is based simply on "learning to live as we want our lives to be"
This text breaks down the lines of thought and analysis traveled by the team to reformulate its editorial project from an ecological perspective, committed to social responsibility and conciliation. But this process of comprehensive reform is in turn inscribed in an existential look to which the title of the manifesto refers, which refers to an expression in the Tseltal language of the ancient Mayan people and that weaves the new horizon of Errata Naturae: "XWaychinel Lum-K'inal". This concept, as the editors explain, encompasses "all the acts by which we dream of life while we are awake, kneading desire and thus giving shape, almost without realizing it, to reality, first individually and then communally" .
In this line, the purpose that runs through the second life of Errata Naturae and its architects is based simply on "learning to live as we want our lives to be, unraveling strand by strand, and collectively, the fabric that unites us to the structures economic and social that are imposed on us ", continues the statement. In the first chapters of his metamorphosis, the editors already warned that this health and economic crisis highlighted an environmental crisis and deeper cultural, generated and masked by a voracious capitalist system that this global pandemic puts in check again. In this sense, in the field of culture and books, the crisis in the sector also threatens to favor -or reinforce- standardization and the search for commercialization and best-selling formulas at the antipodes of thought, bibliodiversity, risk and the critical sense, which is the fundamental territory in which this valuable contingent of independent publishers, such as Errata Naturae, operates in the Spanish publishing market.
Among the numerous measures that took place during that time stopped to think rather than produce, collected in this second manifesto together with the reflections that guided each step, parade the implementation of the four-day work week, with a total of between 28 and 32 working hours, and the salaries prior to this reduction for the six members of the editorial team. Also as measures of responsibility before the global phenomenon of "ecocide", the seal establishes the salary increase as a reward for a more sustainable urban mobility; the manufacture of books in 100% recycled paper and the eco-design of 100% recyclable books; the rejection of the FSC or PEFC seals as mere conscience-washing and the rejection, for ideological and ecological reasons, of support for the e-book; the commitment to self-production of energy, energy saving and the reduction of significant percentages of CO2 emissions in different areas of work.
In addition, the publisher proposes the termination of contracts and agreements with large companies that contravene the environmental principles of the seal and works on the creation of new support networks, which includes the solidarity contribution with associations for the protection of wildlife through the selling his books. And this statement is accompanied by a second document in which the seal outlines a proposal aimed at advancing the general ecological transition of the book sector, which can be consulted, in both cases, on the new Errata Naturae website.
Thus, with respect to this transformation process undertaken in recent months, Rubén Hernández explains that "it has been a long and, at times, tedious research project". "For example, when deciding the best options from the point of view of sustainability, we have encountered quite a few difficulties due to the lack of transparency of certain companies linked to the field of paper manufacturing, transport, etc." , exposes. "The team started with a roadmap with seven questions: working conditions, production, materials, energy, mobility, financing and mutual support networks. We were investigating, each one in relation to their time, their previous knowledge, their functions in the publishing house and their level of responsibility, and contributing all ideas and data that we later crossed, sharing and debating to define the remodeling of the project that, in summary , we have raised in a public way and started with the first books of the fall ".
Precisely, in addition to the new editorial program of Errata Naturae for the coming months, the second manifesto, A few words in Tseltal, includes as an epilogue "a preview of our theoretical reflection and our editorial work in times of pandemic, materialized in publications that will appear, along with other titles in our catalog, in the near future", which are grouped under the heading Una reflection made books.
"I can't avoid anything on a global scale, but I want to be able to tell my daughter that I did what I could," says Hernández
However, to the issue of the vertigo that this new course entails for an independent label consolidated in the national literary scene, Hernández responds that "in the statement that we made public a few days ago, informing our readers and collaborators about the new path much more committed to our project, we talked about a question that is really important: In the background of all these changes there is a desire to really link the way we think and the way we act, defend certain values ​​and put them into practice in an absolutely transparent, effective and applied way to each area of ​​our work. Doing this does not, of course, guarantee any success; but it makes us feel better, and that is a source of hope and well-being ".
"On the other hand, everyone in the team has a clear environmental and social awareness, and most of us have children. In my case, for example, I am terrified of the idea that my daughter, who is now 7 years old, will turn 35 on a day in which the ongoing ecocide has devastated ecosystems and vital perspectives as we cannot perhaps imagine, and I asked myself : And you, dad, what was in your power, what did you do to avoid this disaster? Obviously I can't help anything on a global scale, but I want to be able to tell my daughter that I did what I could ".