The second day of the Granca Live Fest packs the stadium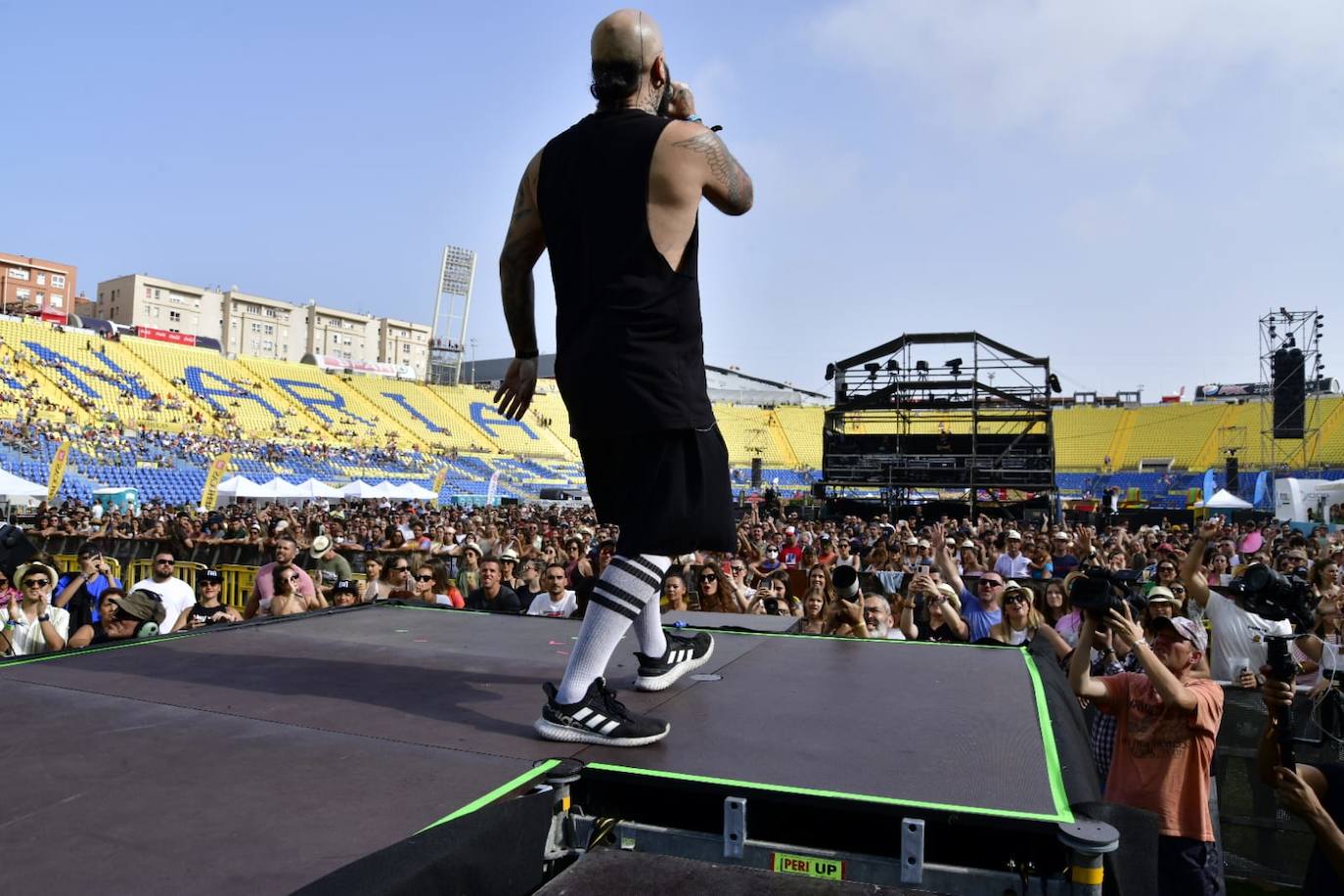 Camilo, Dani Martín and Good Save the Queen, the stars of the poster
After a packed first day in which the thousands of attendees at Granca Live Fest enjoyed artists of the stature of
Marc Anthony, C. Tangana or Mike Towersthis Saturday the appointment is repeated with a luxury poster.
They have already jumped on stage
Nail and meat, Mel Ömana and Rayden as a preview of the Colombian concert
Camiloanother star that knows no borders.
The curtain will be lowered by the mattress
Dani Martin (11:00 p.m.) and the band that best revives the iconic musical universe of Freddie Mercury with
god save the queen.