The scientific committee of the Uffizi resigns in block for the loan of a 'rafael' | Culture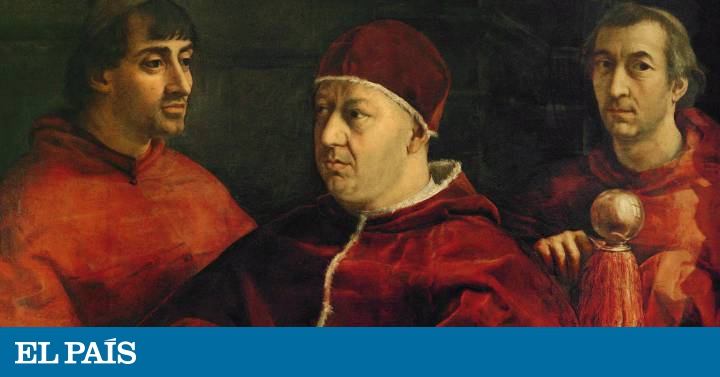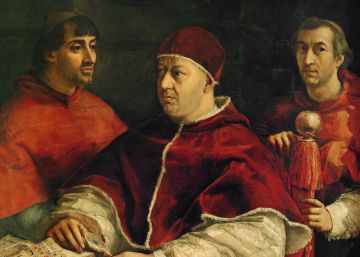 Before even starting, the great exhibition on Rafael Sanzio that opens on March 5 in Rome is already involved in controversy. The scientific committee of the Uffizi Gallery He resigned yesterday in block to his charges for the loan of a painting of the Renaissance master: a portrait of Pope Leo X that had been included by the group of professionals in a list of works that under no circumstances should leave the Florentine gallery. Despite the ban, the painting has been transferred to the capital, where it will be exhibited until June 2 at Escudería del Quirinale as part of the retrospective entitled Raphael, organized to commemorate the 500th anniversary of the artist's death.
The committee, composed of Donata Levi, Tomaso Montanari, Fabrizio Moretti and Claudio Pizzorusso said in a letter sent to the Italian Ministry of Universities and the Municipality of Florence that their list, consisting of 23 points, had been approved in December last year by the director of the Uffizi, the German Eike Schmidt. In statements granted to the Italian news agency Ansa, he assured that the portrait is "indispensable" for the Roman show. "I reaffirm my decision to lend the work," said the director. The scientific panel indicated that they had learned from the press about the transfer of the painting. "We believe," they said, "that making lists over months so that they are later ignored undermines the very existence of the committee."
Success before opening
The exhibition in Rome, which has already sold more than 70,000 tickets despite the outbreak of coronavirus that has been unleashed in Italy, has been conceived as the largest retrospective ever made around the figure of the genius of Urbino. 52 international institutions have contributed to the event, which has managed to gather more than 200 pieces, including this portrait of Leo X, expressly restored for the occasion by the Opificio delle Pietre Dure, a public institution for the conservation of cultural property located in Florence.
Painted between 1518 and 1519, the painting depicts Pope Leo X flanked by two cardinals: Julio de Medicis, who would become Pope Clement VII, and Luis de Rossi. Other works that will participate in the anthology are the Portrait of Baltasar Castiglione, preserved in the Louvre, and the Virgin of the Rose of the Prado.