The Scattered, eliminated from 'Boom!' after 324 programs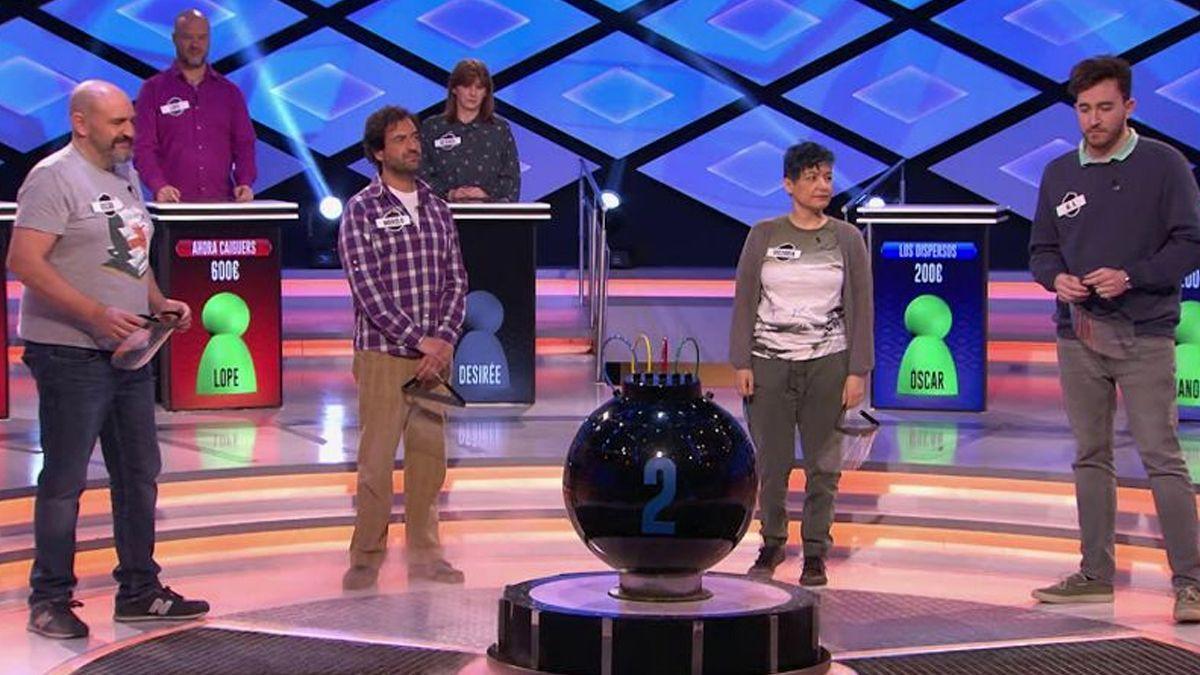 How i had progressed Antenna 3 in your promotions, "something explosive" has happened during the afternoon of this Wednesday in 'Boom!'. After 324 programs, The Scattered have been eliminated in the contest that presents Juanra Bonet. Those responsible for his expulsion have been the Rudos, a promising team that has put an end to the trajectory of the participating veterans.
Óscar, Manolo, Victoria and Miguel Ángel say goodbye to 'Boom', format in which they debuted in October 2019, with a total of 1,546,000 euros in their pockets. They currently remain the second longest-running contestants in a television contest, only behind Los Lobos.
Alejandro, Miguel Ángel, Fernando and Gabriel have been responsible for the elimination of Los Dispersos. The four make up the rudos, a team that comes from Saragossa and that he has started his career with the contest of Antenna 3.
After hitting the four black bombs in the first phase, Los Rudos has managed to accumulate 2,000 euros compared to 1,200 for Los Dispersos. These, therefore, started with a disadvantage in the qualifying bomb, remaining with 4,300. His rivals got 5,000 euros, thus ensuring his permanence in 'Boom'.
"If you allow me, I will be very happy for you in a few minutes, but understand that this is something that has never happened before", Juanra Bonet said to the Rudos after Los Dispersos were eliminated. An emotional farewell in which the presenter dedicated a few words full of affection: "You are in the Olympus of programs."