The sales will create 200,000 jobs, 9% more than last year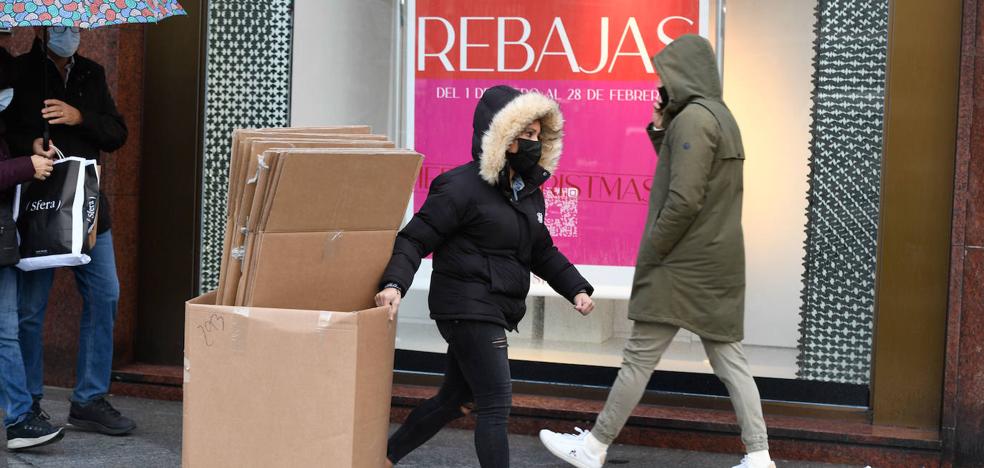 The labor reform causes 10% of new contracts to be permanent-discontinuous, with Catalonia, the Valencian Community and Madrid at the head of jobs for this campaign
Christmas is not over yet and many are already thinking about sales. This year's discount campaign officially begins on January 7, although there are stores that have already been offering promotions for a few days. At the employment level, the sales will be a more positive time than Christmas, creating nearly 202,000 jobs, 9.3% more than in the 2022 campaign, according to Adecco forecasts.
With the entry into force of the labor reform, which has changed the type of contracts, it will be the time that more permanent contracts are signed. Specifically, of the 202,000 jobs that are expected, 10% will be permanent-discontinuous, while the remaining 90% will be temporary due to production circumstances.
The consultant indicates that there will be great differences between some regions and others, with increases in recruitment compared to last year that range from a slight 5% in La Rioja or Extremadura, up to 15% in the Community of Madrid. In absolute terms, for yet another year Catalonia is at the forefront of hiring in the sales campaign, with 34,800 new jobs just for these dates. Behind will be the Valencian Community (28,350 contracts), closely followed by the Community of Madrid (27,850). It will exceed 24,700 Andalusia contracts and the 24,600 the Region of Murcia, which will close the top 5. Between the five they will bring together practically 70% of the employment that will be created in these two months.
Unlike the increase at Christmas, which was one of the lowest on record, in sales this evolution will be similar to that experienced in other years because now there is greater and more concentrated consumption than during the holidays, due to the offers and the decrease in prices. prices that encourage purchase", they explain from Adecco.
Likewise, this year the trend experienced during 'Black Friday' and Christmas, which has been the rise of electronic commerce, will become the leading sector of job creation. The change in consumer habits due to the pandemic has meant that many of the products are purchased through logistics platforms and electronic commerce. Thus, sectors linked to e-commerce such as technology, food, distribution, retail, logistics and transport, among others, will also benefit from this trend.
«Thanks to online commerce, the incorporation of workers destined for the preparation and distribution of orders placed through e-commerce has been reinforced: packers, waiters, order pickers, forklift drivers and those known as last-mile workers» , point out from the consultant.