The sale of the Christmas Lottery in clubs and bars will drop more than 50% throughout Spain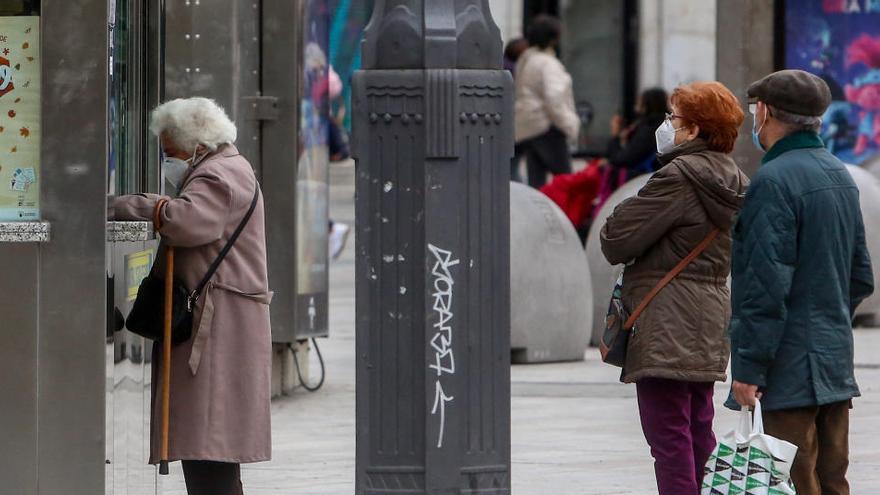 Selling Christmas lottery in groups like cultural associations, sports clubs, end-of-year trips or fallas commissions, has been paralyzed this year due to the inactivity to which the pandemic has led, to such an extent that the sector fears around 500 million euros, less than 50% from previous years.
As the president of the National Association of Provincial Associations of Lottery Administrators (Anapal), the majority employer in the sector, has commented to EFE, Jose Manuel Iborra, in the whole of Spain this sale represents on average 40% of the draw for Fat Christmas, which is around 1,200 million.
However, there are communities where the decline will be higher, as is the case of the Valencian by the volume of the shares that sell the fallas as income for their commissions.
In addition to the Fallas and the Bonfires of Alicante -which this year have not been celebrated due to Covid-19, cultural and festive associations, Holy Week in Seville, students on end-of-year trips and sports clubs usually order participations of Christmas.
The pandemic has brought variations to this tradition and, for example, if non-professional sports leagues have not started or did so later than usual, the orders will be lower and there are cases in which the obligation to buy from members has become a volunteer.
For Iborra, "it is impossible to know how much the sale of groups will be reduced", but they expect this reduction to be around 50%, an estimate made from testing the associated administrations.
In this scenario, lottery sales in bars and restaurants, which account for between 10 and 15% of the total, are also suffering, to a greater extent in those autonomous regions that have recently decreed periods of closure of the hospitality industry, such as Catalonia.
The closure of the bars to customers makes them lose sales in these establishments, since by not seeing the shares the purchase does not take place.
On the contrary, window sale -which represents 30% of the total- has reached levels similar to that of last year at this time, although it has registered a cumulative decrease of 20%.
This reduction has been improving since this summer, when the decline was 30%, as the year has progressed and in year-on-year comparison it is equal to that of mid-December 2019.
The Christmas Lottery involves 50% of the annual sales of the National Lottery.
Anapal is the majority employer in the sector, represents 4,100 lottery offices throughout Spain, which provide 14,000 direct jobs -90% permanent-, and has its headquarters in Valencia.