The sale of housing falls by 13.9% in June compared to May, the worst figure in this month since 2014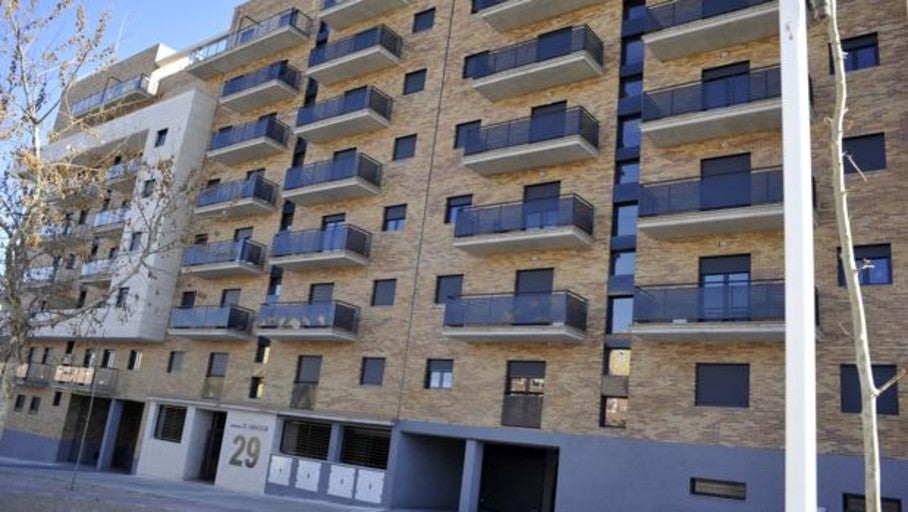 MadridUpdated:
The sale of homes It has fallen by 9% last June in relation to the same month of 2018, to add 40,961 operations, as reported on Wednesday by the National Institute of Statistics (INE). With this fall, the sale of homes returns at negative interannual rates after having increased 1.1% in May. In monthly terms (June over May), the sale of homes has been reduced by 13.9%, the worst data in a month of June in the last five years
The decline recorded in June has been a consequence of dand9.2% of operations on used homes, up to 33,756 transactions, and a 7.8% drop in the sale of new homes, up to 7,205 operations.
90.9% of the homes transmitted by sale in the sixth month of the year were free housing and 9.1%, protected. The sale of free homes has fallen by 8.5% in June at an interannual rate, to 37,236 transactions, while operations on protected homes have fallen by 13.6%, with 3,725 transactions.
Andalusian Leadership
Last June, the largest number of home sales and purchases per 100,000 inhabitants took place in Valencian Community (159), Murcia (128) and Andalusia (123). Andalusia was the region that carried out the most housing operations in the sixth month of the year, with 8,109 sales, followed by Comunidad Valenciana (6,252), Catalonia (6,233) and Madrid (6,103).
The greatest interannual advances in the sale of homes have been recorded in Castilla-La Mancha (+ 9.2%), Murcia (+ 7.2%) and Galicia (+ 4.5%). On the other hand, the most pronounced declines were experienced in the Canary Islands (-22.5%) and the Balearic Islands (-17.4%).
Housing transmission falls
Adding the rustic and urban farms (housing and other urban buildings), the farms transmitted last June have reached 166,094, figure 3.9% lower than that registered in the same month of 2018.
For sale 7.7% fewer farms have been transmitted than in June 2018, while donation transfers rose 2.9% and exchanges per swap rebounded 7.1%. In turn, inheritance operations decreased 9.2%.
According to the INE data, The number of sales of rustic farms has fallen 10.7% in June, up to a total of 10,670 operations, while the sales of urban farms, where homes are included, decreased 7.2%, to 70,548 operations. In June, the largest number of farms transmitted per 100,000 inhabitants occurred in La Rioja (713), Aragón (670) and Castilla y León (661).
The largest year-on-year increases in the number of farms transmitted in June have been located in Aragon (+ 3.7%), Galicia (+ 2.4%) and La Rioja (+ 0.4%), while the largest decreases corresponded to the Basque Country (-13.1%), the Balearic Islands (-12.4%) and Extremadura (-9.2%).
. (tagsToTranslate) fall (t) sale (t) homes



Source link