The sale of homes plummets 21.1% in August, the biggest decline since February 2014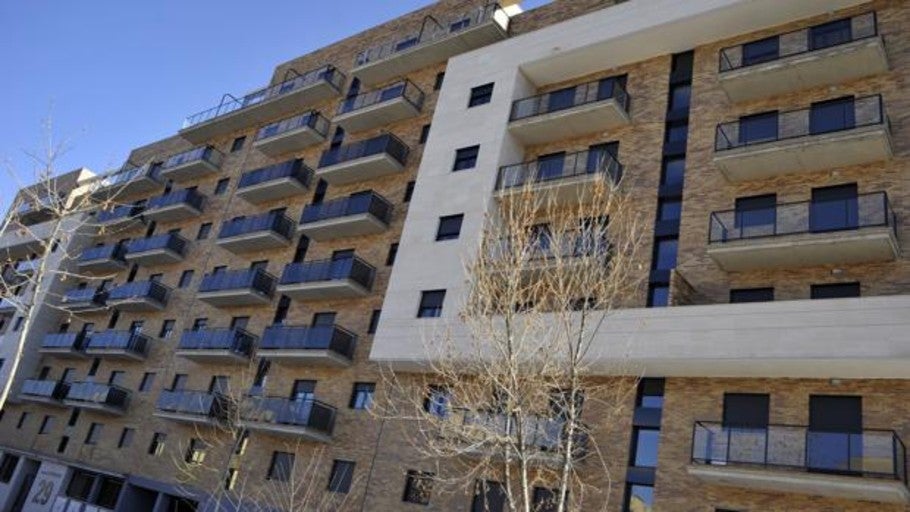 MadridUpdated:
The sale of homes 21.1% year-on-year has plummeted in August to 35,371 operations in a context marked by the entry into force of the new mortgage law. This fall is already the fourth so far this year and the biggest decline since February 2014, when more than 27% was left.
With the August data, the sale of homes has returned at negative rates after having rebounded in 3.8% in July, according to data from the National Statistics Institute (INE). In addition, with respect to the previous month, housing transactions accentuated their fall to 26.1%, leaving at 2.2% the accumulated decline so far this year.
In August, most of lThe purchases have been used housing (28,945), which shows a drop of 21.1% compared to the same month last year and its largest decline in seven and a half years (since February 2012).
The sale of new homes has sunk 21% and accounted for 6,426 operations. In fact, it did not yield as much since April 2017. With these data, 81.8% of the homes transmitted in August have been second-hand and 18.7% new. 91.4% of the homes transmitted by sale have been free, and 8.6%, protected.
Specifically, in August 32,329 free homes have been sold, 20% less than in the same month last year, and 3,042 protected, representing a decrease of 31.5%.
Fall in all autonomous communities
By autonomous communities, the sale of homes has fallen in all, being the most outstanding decreases were those of Extremadura (42.7%); Canary Islands (41.2%); Navarra (39.4%); Basque Country (29.1%); Aragon (26.4%); Castilla-La Mancha (25.9%) or Asturias (25.8%). In fact, except in Galicia, where 8.6% fell, housing transactions plummeted to double digits.
The largest number of transmitted homes has been accounted for in Andalusia, with 7,278, followed by Catalonia (5,921), Valencian Community (5,365) and Madrid's community (4,899). In addition, the sales of urban farms have yielded 15.7% in August until 73,010, while the rustic ones did 3.4%, until 9,494.
Attending to other operations, in August those corresponding to land consolidations, horizontal divisions, payment dates or foreclosures and judicial foreclosures have grown 18.4% to 40,637, donations 10.5% to 3,694, and swaps by 12.7%, up to 575. On the contrary, the sale of farms has decreased by 15.7%, to 73,010 and inheritances by 3.6%, to 32,548.
With all this, in August they have been registered in the property records, from public deeds made previously, 150,464 farms, 5.1% less than in the same month of 2018.
. (tagsToTranslate) buying and selling (t) housing (t) August



Source link