The sailor admitted to the Negrín has the Indian strain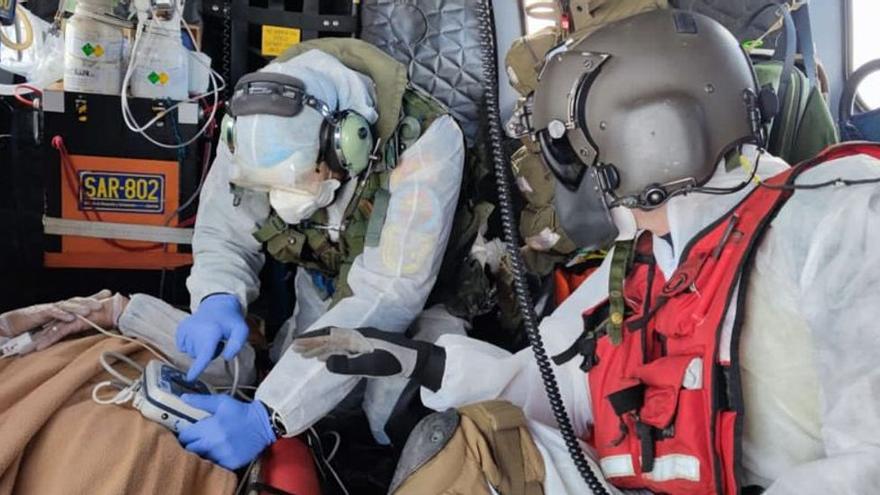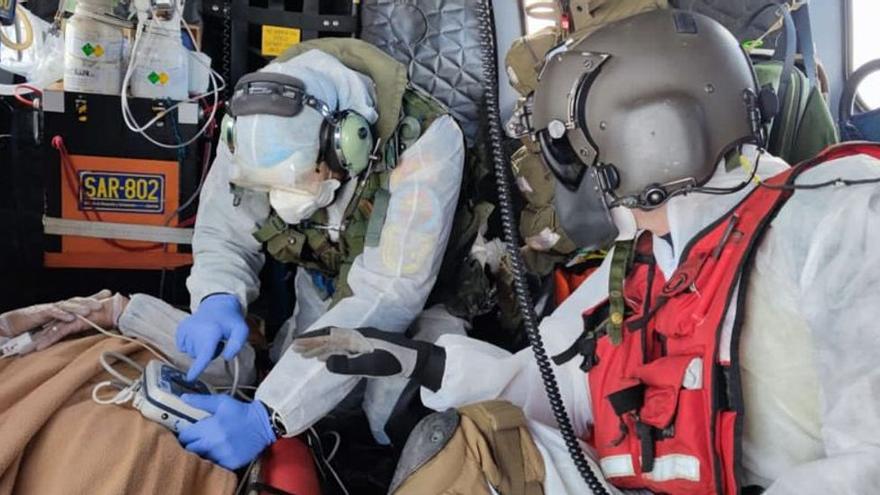 The sailor of the Hanoi sky was rescued 200 miles west of El Hierro and entered Negrín on April 30. The ship had already passed through the capital of Gran Canaria with one of its deceased crew members, a fact that set off the alarms. However, he set sail again on April 26 for America, until the member of the crew who is now known to have the Indian strain, reported that he was suffering from symptoms compatible with the coronavirus, for which the captain alerted Sea rescue, who carried out the evacuation of the patient. Thus, a SAR helicopter of the Air Force, supported by an airplane, proceeded to hoist it to the cabin when it was located about 350 kilometers from El Hierro.
The ship, which is anchored outside the Nelson Mandela Pier, with the rest of the crew in quarantine, will have to be fumigated thoroughly when you leave the capital city to continue your journey, once the necessary health security period has passed.
Cases in Spain
Until yesterday, according to the information incorporated into the weekly update of the impact of the SARS-CoV-2 variants in the Spanish Public Health of the Ministry of Health, eleven cases of the so-called Indian strain had been located in Spain. In the document, the Ministry speaks that this strain has mutations compatible with a possible escape to immunity, although slight, and that it shows a moderate increase in transmissibility.