The Sabandeño Besay sweeps in 'La Voz'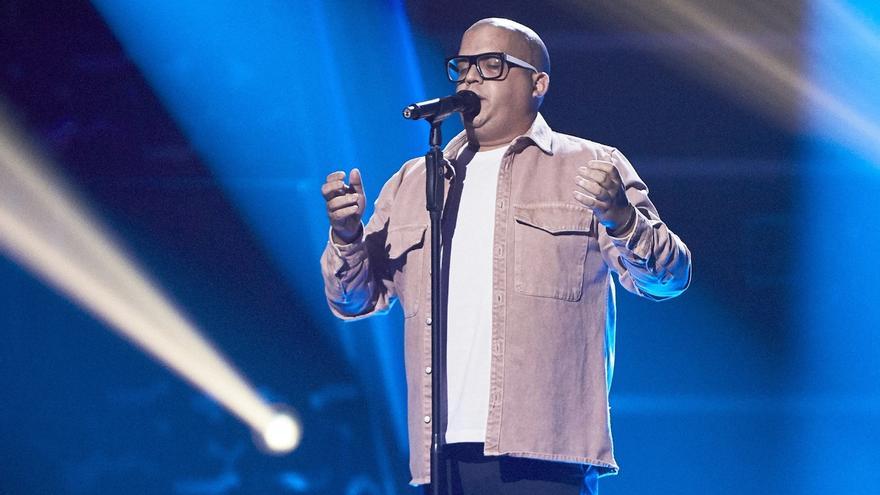 The Antena 3 program 'The voice' continues its journey in this new edition of Atresmedia's 'talent show'. The artist Kiss He faced this Friday the new round of 'The Great Battle', where each coach had to choose half of the team he chose in the previous round.
The artist, who is part of The Sabandeños, was the only one who passed round in his performance. Together with Makiko and the TNT Group he made an impressive performance where the voices have stood out above all in a original version of 'A mi modo' by Il Divo.
An interpretation that, from the program they affirm "It will go down in the history of 'La Voz' where the lyrics and harmonies have created a unique fusion".
"Thank you Malú and Beret for your trust", the artist wrote on his Facebook account with "fear of opening his eyes and that this is a dream."
29 years old and a native of Tenerife, he is a soloist of the folk group of 'Los Sabandeños'. Besay said in his presentation on the program that "he grew up with his grandparents and his mother because his father abandoned them when he and his twin brother were just months old." He stutters and "the only time where he does not stutter is when singing", recognizes the singer who does not like to be pigeonholed in the lyrical, "because he also sings other things", but his potential "is brought out mainly in themes of great tenors ".
The Tenerife talent has dared to interpret the song 'O sole mio' by Pavarotti and has made an impact on the four coaches, taking a well-deserved plenary session. After great arguments, Besay has chosen to join the team of Malu, Luis Fonsi, Alejandro Sanz and Pablo Alboran. After each of the international artists showed their arguments, the canary chose to choose the singer from Madrid.
Saturday
On Saturday, November 6, with the Assaults of 'The voice'The coaches faced very difficult decisions. In addition, the robberies arrived: each coach had the possibility of robbing a talent of one of his teammates. As well as the Red Zone, in which they select the talents who go to the Final Assault. And a long-awaited Direct Pass, one of the talents of each team goes directly to the Direct phase.
Besay triumphed again.
Changes in the television grid
The premiere of 'Your face is familiar to me'On Friday, November 5, it forces' La Voz' to change the day and now it is broadcast on Saturdays.