The ruthless guardian of the Duchess of Windsor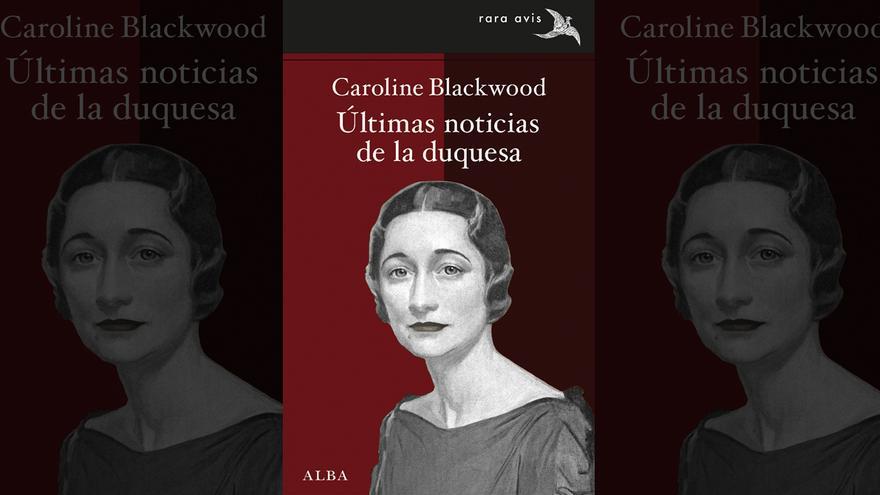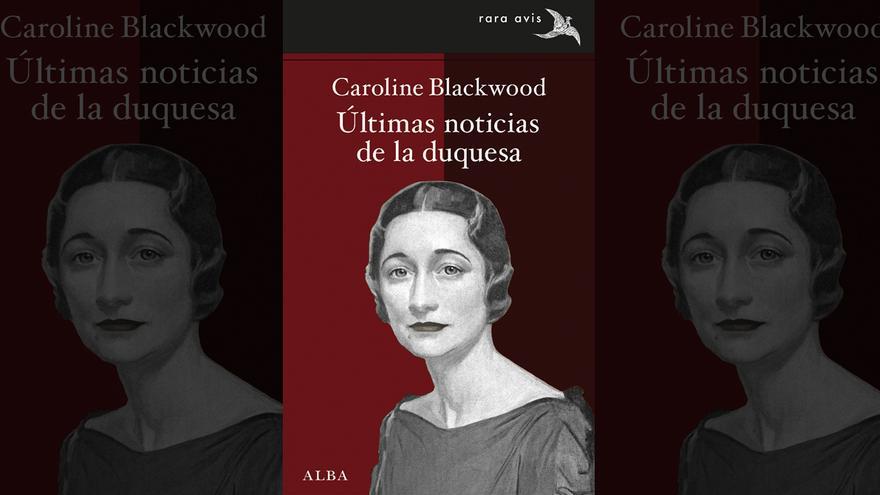 Caroline Blackwood (London, 1931 - New York, 1996) he had a special ability to portray women full of chiaroscuro. With sharp prose, scathing humor and astonishing lightness, he recounts feminine complexity with all its edges. He did it with J., the abandoned and rabid protagonist of his first novel, "The stepdaughter." Also with the protagonists of "Old Mrs. Webster", starting with Mrs. Webster herself, a straight, uncompromising and lonely Scotswoman, who hates the whole world. In "Latest news from the Duchess", the author's third title published this year by Alba Editorial, she draws with precision two amazing women and, on this occasion, one hundred percent real: the Duchess of Windsor and her lawyer, Suzanne Blum. In all cases, the female characters of Blackwood live trapped in their own golden cages, mansions or luxurious apartments, from which they cannot or do not want to leave. Hence, perhaps, the gothic and claustrophobic atmosphere that his books emanate.
As Caroline Blackwood herself makes clear on the first page, "Latest news from the Duchess"Is not a conventional biography, but" a training, an analysis of the fatal effects of myth, a dark fairy tale. " The work is born, in reality, of a report that could have been and was not. "The Sunday Times" tried in 1980 to portray the Duchess of Windsor. Since she became widowed in 1972, she had been secluded in a mansion in the Parisian Bois de Boulogne, courtesy of the French Government. After years away from public life, the newspaper wanted to know her state of health and have her portrayed by Lord Snowdon. Caroline Blackwood was the journalist chosen to write the article that would accompany these photographs. However, they were never taken. Attorney Suzanne Blum, who claimed to be Mrs. Simpson's attorney, prevented this in an infuriating way.
Suzanne Blum was a French lawyer who achieved international success in Hollywood. He defended the interests of giants like Paramount, Warner Brothers or Metro Goldwyn Mayer. Represented Rita Hayworth during her divorce from Ali Khan. At the same time, she became a renowned novelist in her country thanks to the writing of seven novels. When Wallis simpson Widowed by her third husband, the man who abdicated the British crown for her love, Suzanne Blum became his lawyer and, we might say, his jailer. He kept her locked up in his mansion, with the only company of his nurses and his faithful butler. Her friends couldn't visit her. Nobody knew how he was. Were the rumors true that she was probed, that she couldn't even speak, and that her skin had turned black? Could his spokesman be so cruel as to prolong his life in deplorable conditions, perhaps to take advantage of his wealth.
Through Caroline Blackwood's interviews with Suzanne Blum and conversations with the Duchess's friends and environment - which she had easy access to thanks to her own status as an aristocrat - we will learn about Blum's unhealthy relationship with her client and the ins and outs of the life of the Duke and Duchess of Windsor, a romantic icon of the 20th century. As a curiosity, in the series "The Crown" are performed by Geraldine Chaplin and Derek Jacobi.
The lawyer is portrayed as a mythomaniac, vain and tyrannical woman, who prefers cats to humans and who is capable of anything to restore splendor to her beloved Wallis Simpson. He idolizes her so much that even a romantic relationship is guessed. "If you don't write a glowing article on the Duchess… I'm not going to sue her. I will kill her. "He once threatened Caroline Blackwood. Not only could he not write it, but he had to wait for Blum's death to be able to publish "Latest News from the Duchess." In 1995 this magnificent book was published that tells us about delusions of grandeur, old age and decadence, of celebrities who end up at the mercy of their employees and, of course, of women prisoners.