The Russian oligarch who owns the Dia supermarkets cannot withdraw money from ATMs or access his accounts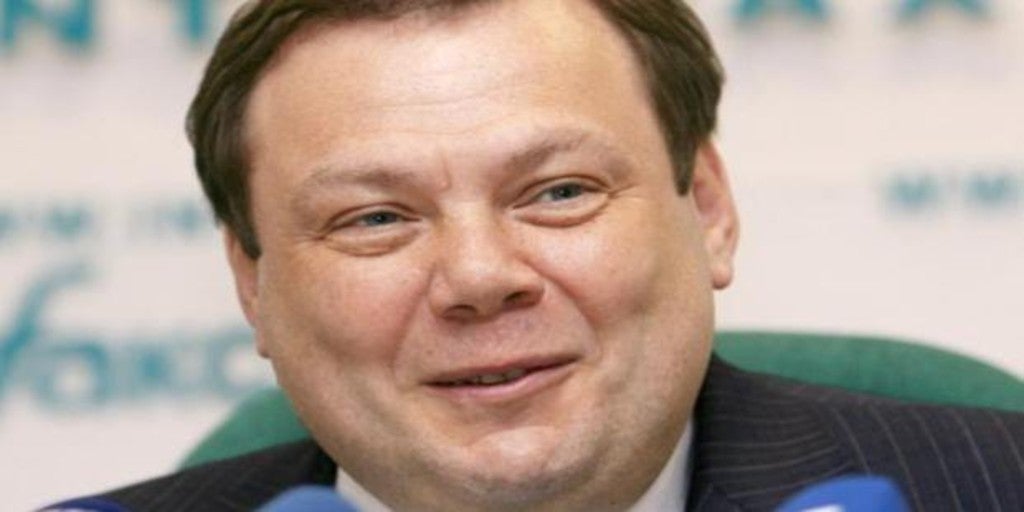 YE
Updated: 03/30/2022 10:15 a.m.
Keep
Related news
Western sanctions following the invasion of Ukraine have left Mikhail Fridman, owner of Dia supermarkets, cut off from his billions, the Russian oligarch told
CBSNews last Sunday.
"My card is blocked," he said, explaining that he would not be able to use an ATM. And he added: "All my accounts are blocked."
When CBS correspondent Seth Doane insisted that the billionaire's lack of cash was "hard to believe," Fridman denied having access to any bank accounts. "That's why I'm here, because I want to explain it," Fridman replied. He added that the sanctions were "unfair" and "useless." And he added: "What for? What did we do wrong, except doing business in Russia?
Fridman, who founded Russia's largest private bank, was placed on EU and UK sanctions lists following the invasion of Ukraine.
While the billionaire says he is a private businessman with no connections to Russian President Vladimir Putin, the EU says he is a "facilitator of Putin's inner circle."
In an interview with Bloomberg published earlier this month, Fridman said he had to fill out an application to spend money in the UK, which was later reviewed by the British government. This left him with an allowance of about 3,000 euros a month.
Fridman, who was born in Ukraine, was one of the first Russian oligarchs to speak out against the war in a message sent to employees of his private equity firm, LetterOne.
In late February, Fridman called for stopping the "bloodshed" in Ukraine in the letter sent to LetterOne staff. The billionaire made public his "deep" sadness at Russia's invasion of Ukrainian territory and assured that "war can never be the answer."
"I do not make political statements, I am a businessman with responsibilities towards my many thousands of employees in Russia and Ukraine. However, I am convinced that war can never be the answer. This crisis will cost lives and damage two nations that have been brothers for hundreds of years. While a solution seems terribly far away, I can only join those whose fervent wish is that the bloodshed ends. I am sure that my partners share my point of view », the Russian billionaire noted in his letter.
But his public pushback stopped when he tried to directly criticize Putin, an action he said could see the Russian president castigate him as an "enemy of the state."
Fridman's partner in LetterOne, Petr Aven, also sanctioned, indicated in an interview in 'Financial Times' that he is having problems paying the bills and that he is not sure if he can hire a housekeeper or a driver. Aven, whose wealth 'Bloomberg' estimates at around $5.6bn, said: "We don't know how to survive."
View commentsTopics



Source link