The rural world will demonstrate in Madrid on March 20 against the "outrages" of the Government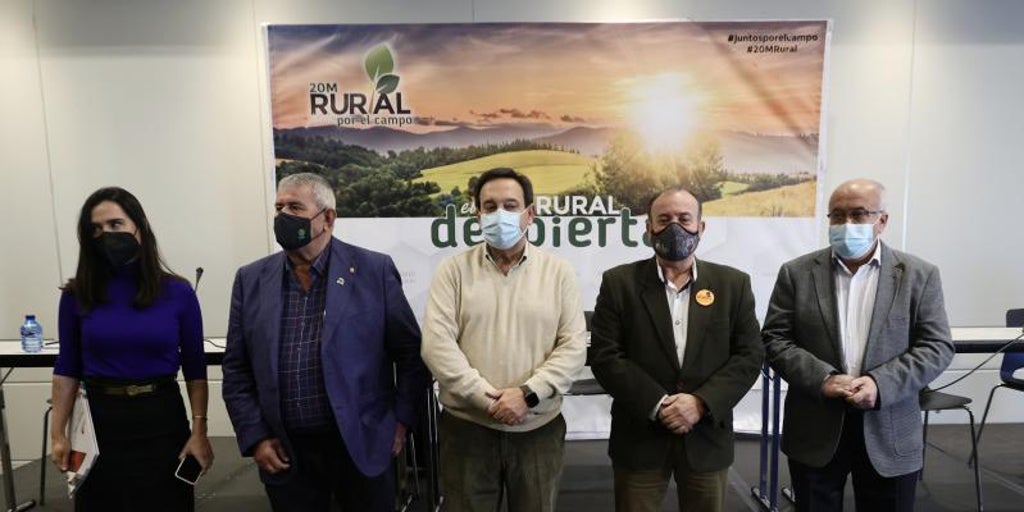 Madrid
Updated:
Keep

The Spanish field will make its voice heard with force on March 20 in Madrid. The main agricultural organizations (Asaja, COAG and UPA) have joined entities such as Royal Spanish Hunting Federation, the Union of Bullfighting Breeders and the Rural Alliance to protest in the capital against what they have labeled as "outrages" by the Government. Under the motto 'Together in the field', this mobilization will put the icing on the cake to the mobilizations that farmers and ranchers maintain throughout Spain today. Specifically, the three agricultural associations have planned protests in Cádiz (January 14), La Rioja (January 26), Salamanca (January 28) and Murcia (February 16).
On the table issues as diverse as the strong impact of the rise in production costs on agricultural and livestock farms, double pricing, labour reform, the application of the new PAC (Common Agricultural Policy), the protection of the wolf, the fulfillment of the Food Chain Law and the withdrawal of the Law of Protection and Rights of Animals. In this sense, the organizers have also opened the call to other entities (irrigators, fishing ...) and announced the beginning of contacts with political parties, as well as representatives of civil society. In the mouth of the president of Asaja Pedro Barato, the organizers have called for "to stop using Empty Spain now in the electoral processes."
Among other demands, the organizers have demanded the implementation of fiscal measures such as the application of a discount of 35% and 15% to the bill for diesel and plastics and fertilizers, respectively, as well as a reduced VAT of 10% for the sale of the fighting bull as a cultural product. "These are measures of affection", remarked Barato who has urged the introduction of changes in the labour reform that contemplate the reality of the field. In this sense, the president of Asaja has shown his surprise that the authorities recommend 120-day contracts when recruiting workers from third countries when here in Spain 90-day contracts have been regulated for production needs.
«If we add the increase in SMI (Minimum Interprofessional Salary) there will be more unemployment and changes in crops ", pointed out Barato who believes that the conversion of many of these labor relations to discontinuous fixed will become" a business for others and workers will continue to charge less. " In his opinion, he has concluded, «The labor reform does not adjust to the needs of the sector: the Government has to give a solution to the temporality, with an addendum or a future reform ".