The Royal Academy of Sciences of Galicia rewards a report by EL PAÍS | Science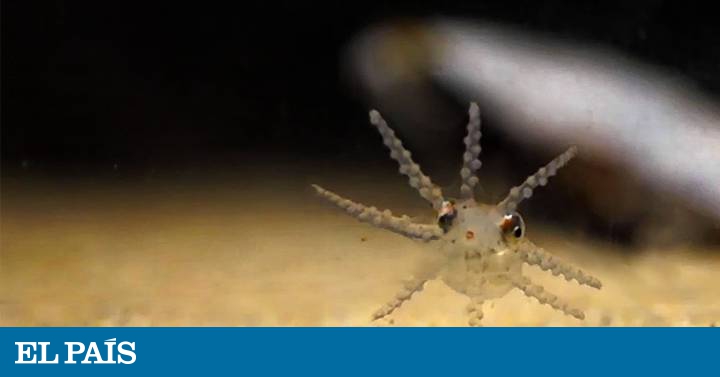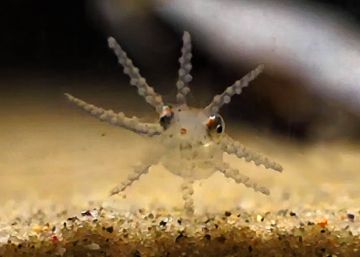 The Royal Academy of Sciences of Galicia has distinguished a report published by Materia, the Science section of EL PAÍS, with the Galicia Prize of Scientific Xornalismo that awards annually. The work, written by Silvia Rodríguez Pontevedra, editor of El País in Galicia, was published on January 8 of this year under the title Freezers take the helm in the scientific race for octopus breeding. The report is about the latest advances in research that has been trying to unravel the secrets of captive octopus production from Galicia, at a time when this species in its wild state, in the estuaries, has become scarce and prohibitive , due to the pressure of a growing demand in Spain and abroad.
In Vigo, two centers dependent on the Ministry of Science, Innovation and Universities work daily with this mission: a team from the Marine Research Institute of the CSIC (Higher Council for Scientific Research) and the Spanish Institute of Oceanography (IEO). But in the last two years, to the race to achieve the economic viability of the cultivation of a very intelligent and difficult to domesticate species such as the 'Octopus vugaris', two of the most powerful freezing companies have joined: Armadora Pereira, specialist in the marketing of octopus of the estuaries, and the multinational New Pescanova, which will have preference in the IEO breeding patent. The key is to achieve an à la carte feed for the octopus that serves as an alternative to the diet based on crab larvae, so expensive that it made the projects unviable until recently.
In its session last November 14, the Royal Academy of Sciences of Galicia agreed to award its Scientific Xornalism Prize, an award that reaches its fourth edition in collaboration with the Galician Innovation Axencia, to the subject matter report. The delivery ceremony will take place next Wednesday, December 11 at the Pazo de San Roque, in Santiago de Compostela.
The Spanish Association of Scientists granted last year an Honor Plate to Matter "For his outstanding role in the dissemination and dissemination of science and scientific culture. That same exercise, the story of a spectacular trip to the epicenter of the world fossil export in Morocco deserved the Prisma Casa de las Ciencias award in the form of a newspaper article. In 2015, the scientific section of EL PAÍS already received the award Prism of scientific dissemination in its category of web and social networks. This same year, the chief editor of Science and Technology of EL PAÍS and founder of Matter, Patricia Fernández de Lis, was one of the winners of the Concha García Campoy awards of the Television Academy.
(tagsToTranslate) Royal Academy of Sciences of Galicia (t) reward (t) report (t) the country (t) scientific institution (t) (t) scientist (t) distinguish (t) silvia rodriguez pontevedra (t) work ( t) breeding (t) octopus



Source link