The Royal Academy of Fine Arts changed the supposed Caravaggio for a work by Alonso Cano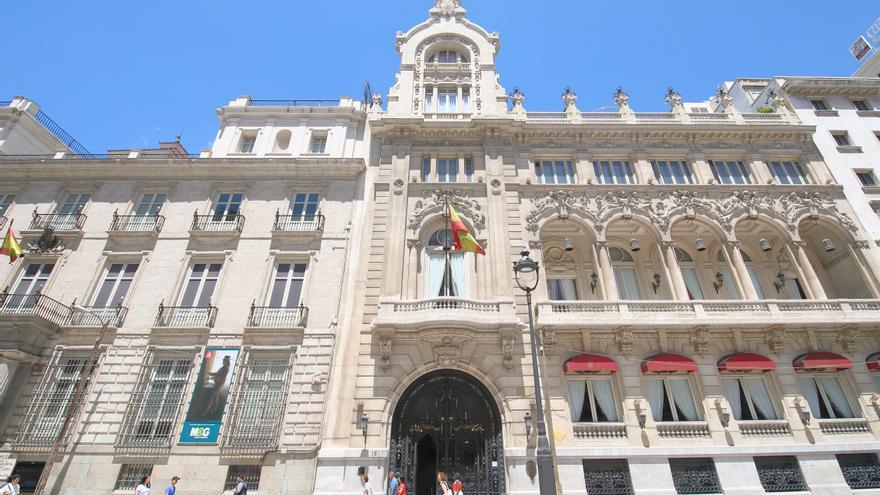 The supposed painting by Caravaggio that was discovered in an auction of the Ansorena house belonged to the Real Academia de Bellas Artes de San Fernando (RABASF) but was changed by a work by Alonso Cano to an ancestor of the current owners, as revealed this Friday by the institution.
Today it has been revealed that three heirs of the Pérez de Castro family from Madrid, linked to the world of culture and politics, is the owner of the supposed Caravaggio which was going to go up for auction a few weeks ago for 1,500 euros.
The Royal Academy of San Fernando has issued a statement today in which it assures that, according to the investigation of Dr. Itziar Arana, Coordinator of the RABASF Center for R + D + I Studies, a "caravaggio" called "Ecce-Hommo with two Carabaggio saiones" belonged to the institution.
The politician Evaristo Pérez de Castro, ancestor of the owners and honorary academic of this Royal Academy since 1800, would have proposed to the institution in 1823 the exchange of this work for another from its collection, a "San Juan Bautista" by Alonso Cano.
"Evaristo Pérez de Castro, fond of the arts and refined collector, proposed in 1823 to this corporation the exchange of a work of his property –by Alonso Cano-, for a work to be chosen from a list of four, among which was a "Ecce-Hommo with two saions of Carabaggio", points out in a statement.
This painting, then attributed to Caravaggio, is almost certainly the copy that the family put up for auction a few weeks ago, and that it was attributed to a disciple of José de Ribera.
The ordinary meeting of February 16, 1823 of the Royal Academy of San Fernando de Bellas Artes would have approved the exchange as it is duly documented in the file, points out the same source.
Today it has become known that the owners of the painting, which jumped the alarms of experts in the Italian master from all over the world, are represented by the Colnaghi firm, one of the most important antique dealers in the world, which for a few years has been run by a young Spanish man, Jorge Coll.
The painting was declared unbearable by the culture Ministry and it is speculated that an attempt could have been made to sell outside of Spain before it went up for auction.