The Rocasa makes the traditional offering to the Holy Christ of Telde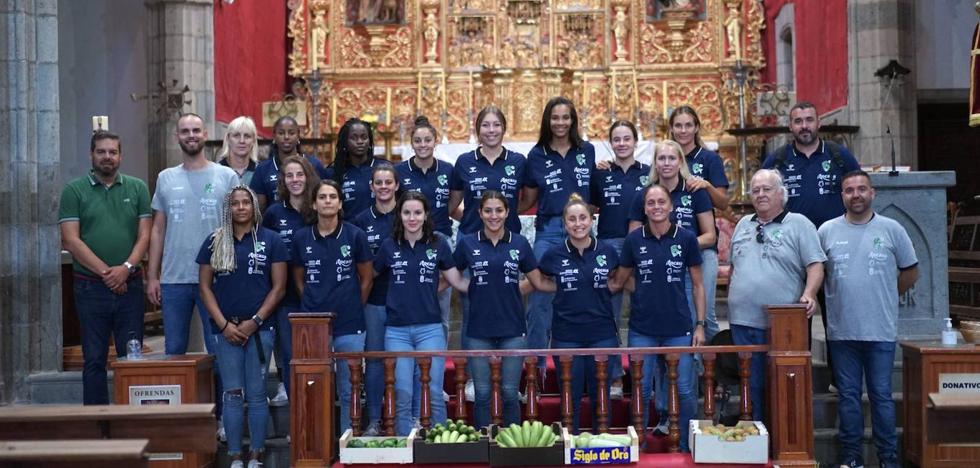 handball
The club fulfills the ritual of each year before starting the season at the Antonio Moreno against Zuazo
This morning,
the Rocasa Gran Canaria made the traditional offering to the Holy Christ of Telde in the Church of San Juan. The act was presided over by representatives of the club, the president of the club, Antonio Moreno, and players from the women's Division of Honor team.
The Teldense team will be measured
this Saturday in the first league match against Zubileta Evolution Zuazo vasco at the Antonio Moreno Pavilion to inaugurate the campaign. Robert Cuesta's pupils will begin their new journey at home, together with their own.