The rise in the Euribor curbs the rage over the mortgage firm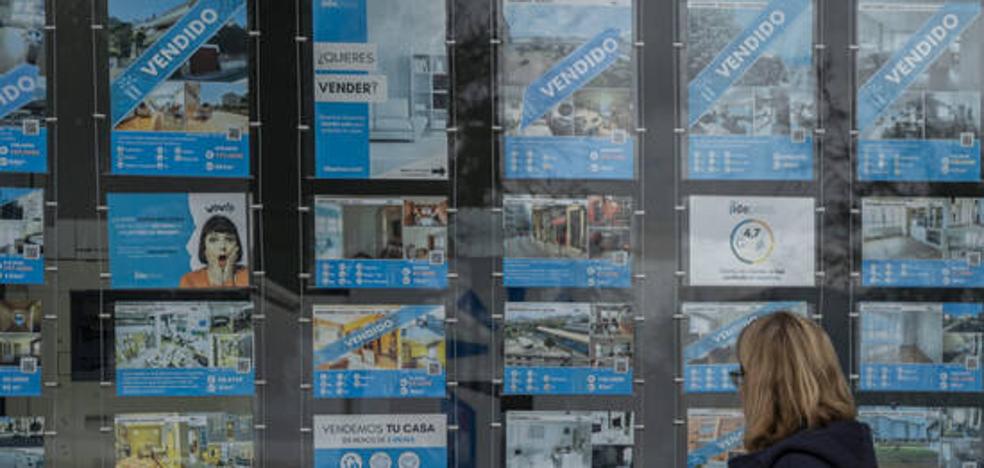 75.3% of home loans were arranged at a fixed rate in April, the highest percentage in the series
The expectation of rising interest rates and economic uncertainty are beginning to affect the Spanish mortgage market, which had managed to maintain historical growth ratios month after month in the heat of the fury over house purchases.
A trend that, although it continues to rise, experienced a notable slowdown in April, slowed down significantly in April, the first month in which the average Euribor, the indicator to which most mortgages in Spain are referenced, closed positive ( 0.013) for the first time since 2016.
Specifically, and according to the statistics published on Friday by the National Institute of Statistics (INE), the market closed that month with 33,423 mortgages granted, a figure that still implies a growth of 4.5% compared to the same month of 2021. But It is far from the 18% rise in March, when 43,378 housing loans were signed. It is also the lowest year-on-year growth in mortgages since February 2021.
It is true that the total number of loans is the highest for a month of April since 2010, when more than 50,000 mortgages were signed. But also the lowest year-on-year growth since February 2021.
"As has been recorded for months, the trend in the number of mortgages continues to rise, but in April the impact of inflation and the moderation in the number of operations compared to previous years was clearly noted," he says. Ferrán Font, director of the Pisos.com study service.
This correction, he points out, "goes hand in hand with a new increase in the average amount of said mortgages due to the rise in the price of housing in the inflationary context that we are experiencing."
Specifically, in the fourth month of the year, the average interest rate on home mortgages was 2.52%, above the 2.51% of a year earlier, with an average term of 25 years.
The expectation of a greater rise in the Euribor has also accelerated the signing of fixed-rate mortgages, although we will have to wait to see if it consolidates in the following months, since banks have been trying for some time to make their variable loans more attractive in the expectation that in the medium term they will be more profitable in a context of interest rates.
For the moment, in April the number of fixed-rate mortgages continued to increase, which already accounts for 75.3% of the total new production. A new all-time high that implies an increase of almost 3 percentage points compared to March, due to 24.7% of variable-rate mortgages.
The average interest rate at the beginning was 2.16% for home mortgages at a variable rate and 2.65% in the case of fixed rate mortgages.