The right to have a bank account: a breach that spreads poverty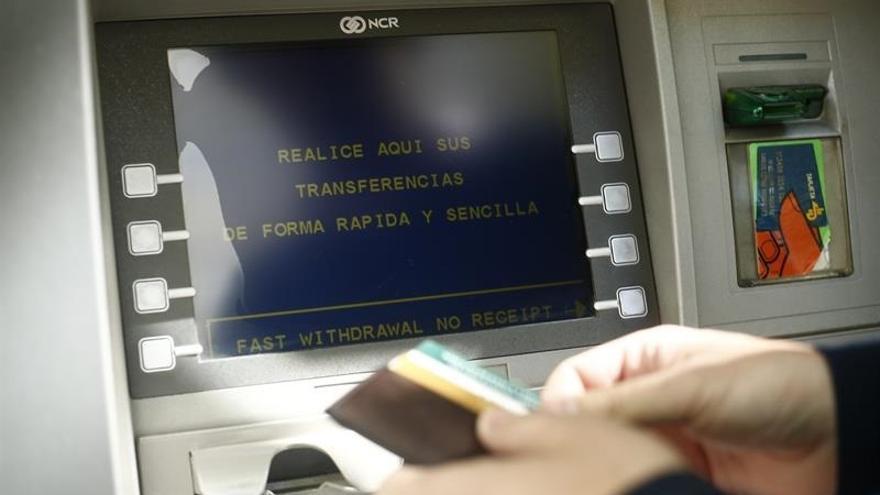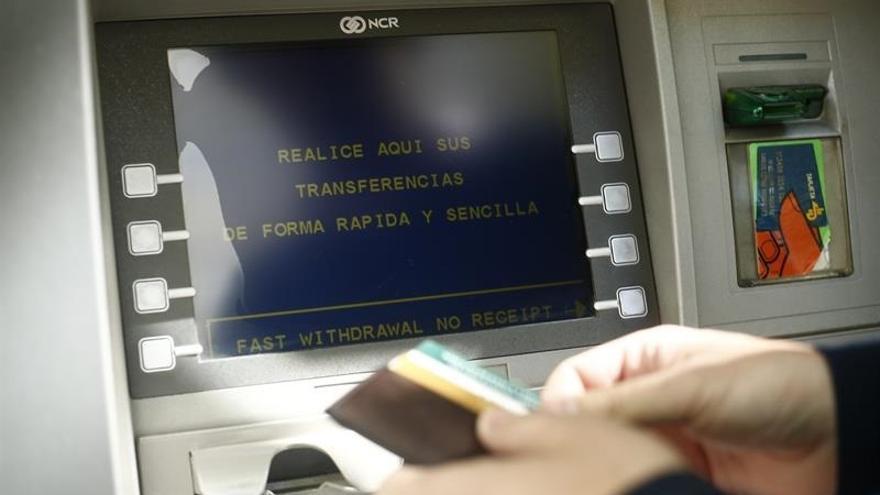 "It is what it is, I am a simpapeles", repeats over and over again Ibrahima Papa Diouf, a 37-year-old Senegalese man who has lived in the city for four years. Barcelona. Has a passport and by law you have the right to open a bank account, but there are already several offices that have given him a sit-in. Like him, hundreds of people without resources or without a stable job find enormous difficulties in opening an account with which to receive social assistance to get out of the wheel of exclusion. At the tip of the iceberg are the 34 annual cases that go up to Bank of Spain or the 30 who, in the last four years have attended the Barcelona City Council Office for Non-Discrimination. But the lawyers of several social entities confirm that it is a violated right that could affect hundreds or thousands of people.
He goes to a post office once a month, which has inadvertently become his bank. "I have no other choice," assumes Ibrahima. Despite having a passport, he has not managed to open a bank account and now uses a prepaid postal card to be able to make some payments. Ibrahima He works some days and the employers who hire him have never wanted to make a contract: they prefer to pay him in cash. He lives in a rented room and has not been able to collect any social assistance. "Just go to the food bank, because there you don't have to enter anything", bill. "It is a problem because there are basic things that I cannot do, for example hire Wi-Fi", he says. But he assumes that it is normal. That he has fewer rights than the rest. It is not true.
Trampled rights
In 2019 the Central Government approved a Royal Decree which obliges all financial entities operating in Spain to provide a free bank account to all those people who are in a situation of vulnerability. They must attach certain documentation, such as a vulnerability certificate issued by the social services or the social benefits that they are entitled to receive. "The truth is that it is a real odyssey to be able to open a bank account for a person in a vulnerable situation. A few days ago I was accompanying an 80-year-old man and a valid passport and they told me no three times. With the law in hand, and after an hour and 45 minutes, they opened it for us, "he says. Sonia Lacalle, lawyer of Caritas in Barcelona. He also remembers cases of families who needed the account to pay the children's dining scholarship at the school.
Risk of not getting out of the well
The problem is that without this account, NGOs cannot help many households financially. Neither can the administration, because they have no where to deposit social aid. It happened, for example, with women who worked in brothels and were unemployed during the pandemic. The Generalitat could not make them any economic income to survive. It is also suffered by victims of sexist violence or human trafficking. "The judges recognize the right to collect compensation but cannot receive it because they do not have where to enter the money. All offices should help open an account because it is an instrumental right, it allows access to others ", explains Rosa Cendón, director of SICAR-Adoratrius." The problem is that this makes it very easy for them to fall back on exploitation because they cannot He has another alternative to hold on to, "insists Cendón.
Abuses and commissions
"Many of these people do not know that they have this right and we have to dedicate an important part of our time to accompany them to do it", assumes Lacalle. So does the entity Arrels, which helps homeless people." Many people who are on the street have lost their DNI and this totally prevents being able to carry out the process, "assumes Ester Meya, lawyer of the entity, which also details another problem: abuse. "I remember a lady who had the right to collect the Minimum Living Income but had dental insurance. Many people are charged for other services, insurance or commissions that they should not, because these accounts must be free, "Meya complains. A reality that the other entities consulted confirm. Cendón, for example, recalls a case of a woman who had three days the account blocked because it received the Minimum Income retroactively. "This situation is unforgivable and miserable: we are condemning them to perpetual exclusion"Also adds Javier Bonomi, president of the Fedelatina federation, who has encountered many similar cases.
Discrimination
"We see a problem of discrimination by origin, there are banks that do not allow people from certain countries to open bank accounts, but it is also a matter of aporophobia, sometimes they are told no because they have no income, because they are poor", describes Marc serra, Councilor for Citizenship Rights of the Barcelona City Council. Since 2018, the Office for Non-Discrimination It has detected 30 cases of discrimination in bank branches of all kinds. "These are only the OND cases, but eWe are sure that SAIER, Social Services or other municipal services know of more cases: We want to collect all this information because this is just the tip of the iceberg, "he insists. A few months ago, the city council met with the Bank of Spain to try to sanction these financial entities of the 30 cases that have reached them since 2018.
The consistory is collecting information and following the procedure to be able to reach the sanctions, if necessary. Asked about this question, the Bank of Spain explains that in 2020 they received 34 complaints from people who had this violation of rights. And 30 more in 2021. They do not clarify whether the financial entities denounced were sanctioned. "And if they had done it ... the problem remains the same, people remain the same, without accounts or the possibility of having an income. They should be forced to make these accounts, and to publicize them," Lacalle complains.