The Rif slaughterhouse with a cabaret patina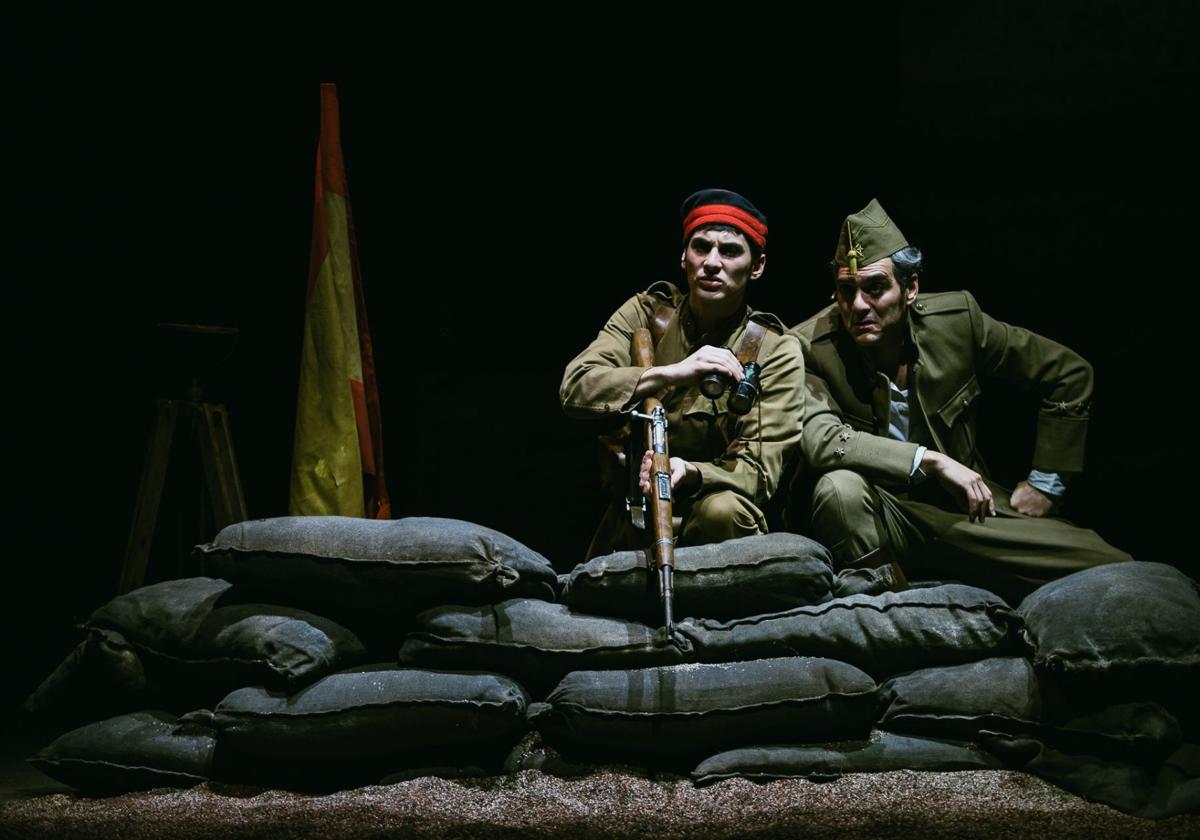 Dirty laundry is washed at home, but the disaster reached such a level that at the local level it has been hidden under a huge cloak of silence. The butcher that the Spanish army passed through in Morocco at the beginning of the last 20th century is a very unknown true story even today and the editing provides a ray of light on it. 'RIF (of lice and mustard gas)', which by the hand of the Micomicón company and the National Dramatic Center (CDN) It is shown This Friday, starting at 8:00 p.m., at the Pérez Galdós Theater from the capital of Gran Canaria.
Mateo Rubistein, Jorge Varandela, Ibrahim Ibnou Goush, Sara Sánchez, Arantxa Aranguren, Carlos Jiménez-Alfaro, Mariano Llorente, Yiyo Alonso and Néstor Ballesteros They make up the cast of this play starring three members of the Spanish army, a Galician, an Andalusian and a Riffian who enlisted because he had no other choice. And during his development of the text written by Laila Ripoll and Mariano Llorente Key figures of that bloody conflict and during the subsequent years in Spain appear on stage.
«We began to study and completed the cycle. The war in Morocco was the testing ground and where they were forgedby training, spirit and military tradition, authoritarian and contrary to Human Rights, individuals such as: Franco, Yagüe, Varela, Castejón and Millán-Astray... who were the ones who, 14 years later, in 1936, carried out the Coup d'état and They used the same military techniques, tactics and strategies that they had used in the Rif," Mariano Llorente stressed by phone.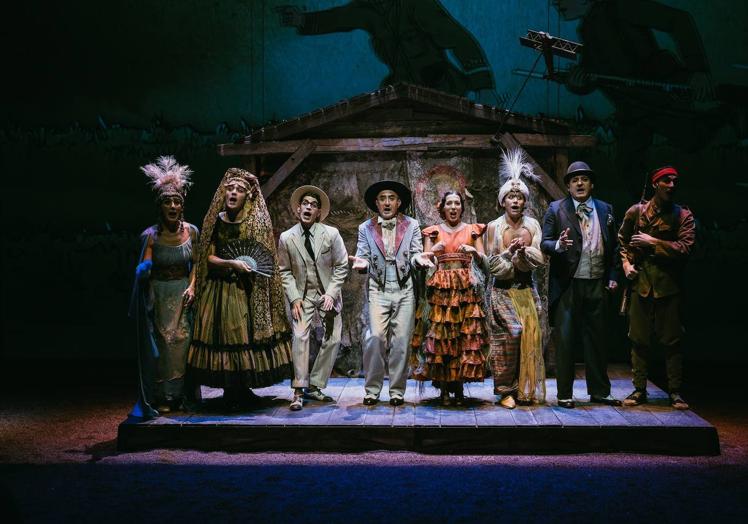 He acknowledges that since Micomicón they had been thinking for more than five years with the idea of ​​carrying out a show about this African conflict. And when they began to document themselves, Ripoll and Llorente came across an overwhelming reality. "We knew things, but when you get into it you discover what a slaughterhouse for young Spaniards and Riffians that was. We have data from Spain. Between 1909, when the issue of the Barranco del Lobo began, and 1927, which is when the matter was terminated, it is estimated that some 25,000 Spanish soldiers died, "he points out with regret.
The culminating point of the bloody hecatomb was the so-called Annual disaster, of which a century will be completed in 2021. «In the three weeks from July 21 to August 10, approximately, which is when those who survived arrive in Melilla, between 10,000 and 13,000 people die, because the exact figure will never be known. Many 18 and 20 year olds from all over Spain died. There were families who, thanks to their money, at first managed to prevent their children from going. In the end, the demand for cannon fodder was such that the quota ones also went, in better conditions, but they also died », he underlines.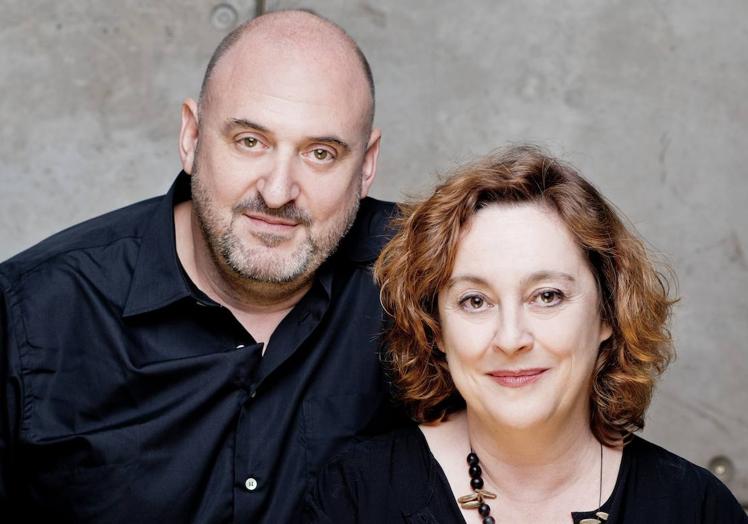 «It is a page of history that has not just been studied. There is talk of the campaigns in Morocco. the disaster of Annual it is painful and embarrassing from a military point of view. The historian Daniel Macías told us that few times in history has such a disaster occurred. Everything was going so well and suddenly so bad, in just three weeks. It was a terrifying flight towards Melilla and in a hundred kilometers all that Spanish army was massacred by the Riffians », he adds.
The barbarism did not end with that episode. «After the Annual disaster, Spain aligns itself with France and chemical gases are used. It is a devastating discovery. Something was used that was prohibited in Europe after the First World Warl, but in Africa and in the colonies, with non-Europeans, it was used. People, towns, crops and livestock were bombarded with mustard gas for three or four years," denounces the artist.
scenic development

From a theatrical point of view, those responsible for Micomicón drew on their more than 30 years of experience. «We mix humor and music, so that everything has a patina of cabaret and café-singer. With musical numbers we are liquidating many things, such as the prominence that Franco acquired. He was first a lieutenant, then a commander and then the youngest general in Europe. We do it with a musical number by Josephine Baker. One of our companions of hers does it imitating her, with little ears cut off in her wardrobe, like the ones that appeared, just like the heads of Riffians, in the photographs that some of the legionnaires took at that time. We managed to fit into a two-hour show everything that seems essential to us, with many formal resources », he advances.