The RFEF creates a Crisis Commission to address the suspension of matches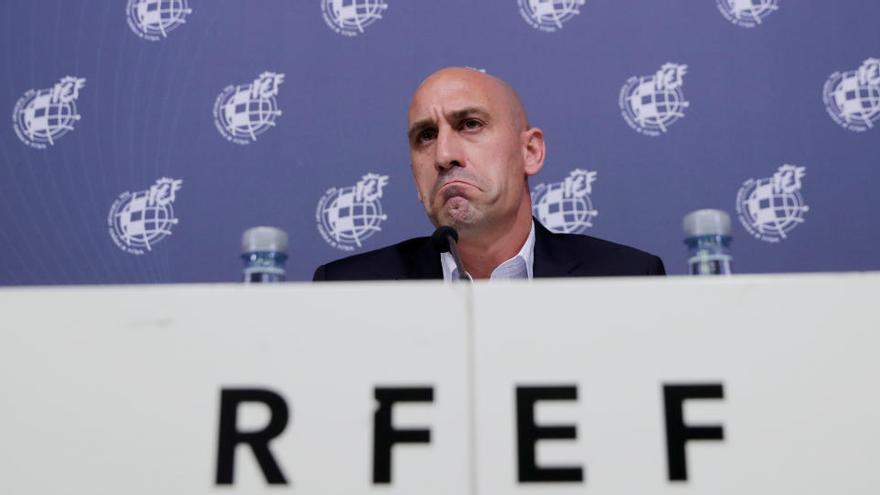 The Royal Spanish Football Federation (RFEF) constituted this Friday a Crisis Commission to address the suspension of football matches from official "state level" competitions that may be affected by the storm and mobility restrictions.
The commission will be headed by Andreu Camps, general secretary of the RFEF and will be composed of different departments of the body chaired by Luis Rubiales, according to an official statement.
In addition, the general secretaries of the territorial federations will be present and the National Professional Football League (LNFP) will be invited with aclose communication with the competent authorities of the affected autonomous communities. "" All the decisions adopted by this commission will be communicated to the affected clubs and will be published on the website of the Royal Spanish Football Federation, "said the aforementioned statement.
For now The only match scheduled for this Friday, Celta-Villarreal, has been played. However, many others are in danger. This is the case of Atlético de Madrid-Athletic. First, because of the state of the field of play and how the storm can affect the match. And secondly, because the Athletic players have not been able to land this Friday after flying over Madrid to finally return to Bilbao.
Another game in danger is Osasuna-Real Madrid. The white expedition, which had planned to travel to Pamplona, is standing inside the plane on the runway of the Madrid-Barajas Adolfo Suárez Barajas airport, waiting to take off and with a long delay.
In addition, Rayo Vallecano, who started the trip to Miranda de Ebro late due to several cases of coronavirus, had to turn around when he was going by bus to the Castilian town of León.