The 'Rey del Cachopo' appeals the judge's denial of the invalidity request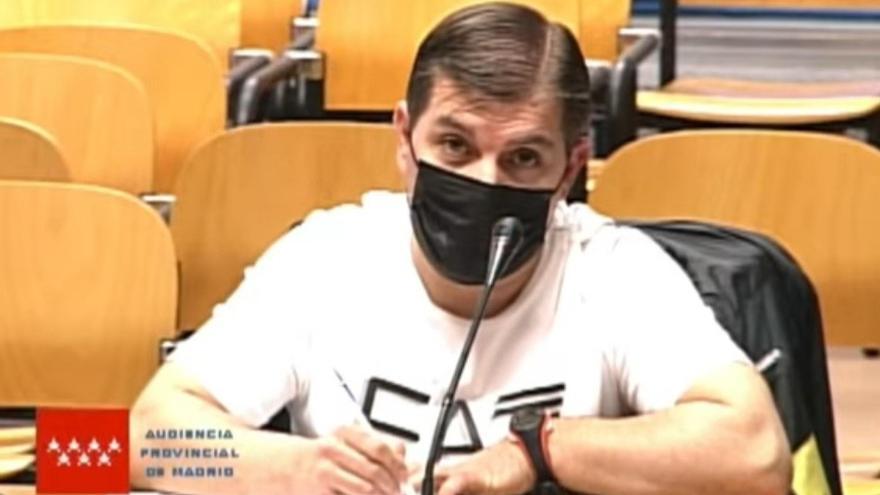 The defense of César Román, the 'King of Cachopo', has appealed the decision of the investigating judge number 32 of Madrid to reject the annulment incident presented to challenge the registration that was carried out on September 20, 2018 in the businessman's home as there was no intervened documentation such as a Heidi passport Paz Bulnes.
The lawyer Ana Isabel Peña A few days ago presented an incident of nullity for violation of fundamental rights because it considers that relevant documentation for the location of the victim was ignored.
Judge Rosa María Freire agreed to reject the brief considering that it is not competent given that the case was inhibited in favor of the Courts of Violence against Women, a question that has been appealed by the lawyer on understanding that it is because the search was made when Freire was the instructor of the procedure.
The incident arose after at trial, after reading and viewing the documentary part, it was found that "objects relevant to the investigation and investigation of the whereabouts of César and Heidi were missing."
Specifically, it cites the entry and home search order issued by the Investigating Court number 32 of Madrid on September 20, 2018, as well as the Police Office of the registration made that day September 20, 2018.
In this regard, it points out that in the handwritten transcription of the entry record and home search, as in the police report, there are reflected "various intervened effects that do not appear in the Photographs although they do appear as a piece of evidence throughout the procedure. "
The lawyer criticizes that, after the discovery of the documentation, which could well reveal data about Heidi's movements, "No type of investigation is carried out by the police or by the investigating court."
"If an investigation had been made, perhaps there would be the hypothesis that Heidi traveled with that passport, or that she used the VISA card or the DNI of two different women. And even, the movements made with the transport cards found", he maintains.
The lawyer considers that this fact violates the fundamental rights of her client, but rather "It also clearly denotes that the investigation was only aimed at blaming himself, and not to find out what had happened. "
For this reason, it demands that the proceedings return until the day on which said violation occurred, that is, September 20, 2018, to "guarantee the right to a fair process with all guarantees ".
Thus, it insists that it must be provided by the judicial police "everything found and carry out the pertinent investigations for the investigation of the whereabouts of both, as stated in the order dated September 20, 2018 issued by the 32nd Investigating Court of Madrid ".