The reunion of 'Physics or Chemistry' will premiere in December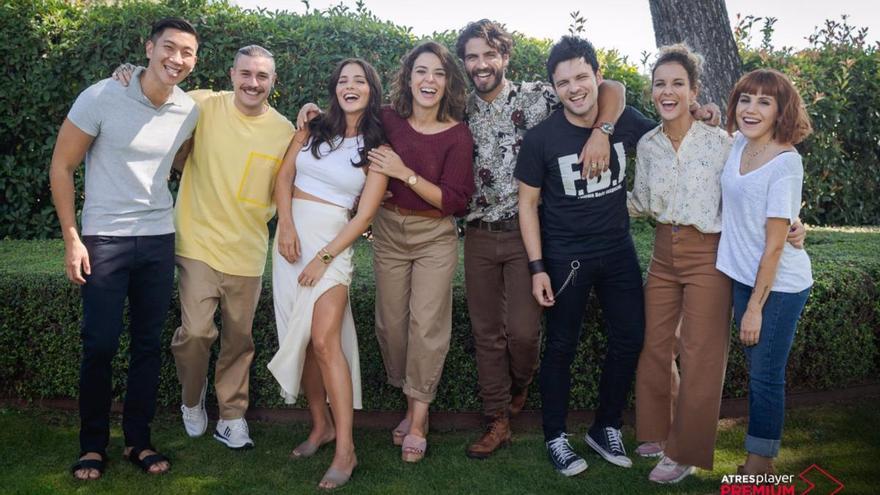 'Physics or chemistry: The reunion', the return of the iconic teen series will premiere in December on Atresplayer Premium. The long-awaited sequel will feature the return of many of the protagonists of the original fiction. Among them, Marc Clotet, who will resume his role as Cowboy in these two special episodes that will reach the payment platform.
In these two special episodes, former students and teachers of the Zurbarán school will meet on the occasion of Yoli's wedding (Andrea Duro). With the passage of time, they are no longer the same, but they will take the opportunity to remember the good moments they had experienced, forget old quarrels and confess the things that were never said, like a closely guarded secret that cost some of them their friendship .
Among the teachers who will return, will be Vaquero. The character of Clotet gave physical education classes and became, in the original fiction, the majority shareholder of the educational center after the death of his father. In addition, Vaquero was part of the torrid love triangle that Verónica (Olivia Molina) and Berto (Álex Barahona) lived through.
Broadcast between 2008 and 2011 on Antena 3, 'Physics or chemistry' was a television phenomenon that marked a whole generation and is considered the precursor of other similar successes such as 'Elite', both created by Carlos Montero, who is not related to the return of 'FoQ'.
Produced by Atresmedia Televisión in collaboration with Buendía Estudios and directed by Carlos García Mirnada and Juanma Pachón, actors such as Javier Calvo, Maxi Iglesias, Adam Jezierski, Angy Fernández, Ana Milan and Blanca Romero, among others, will return in 'El reencuentro'.