The return of 'Valeria': realism with a sweetened tone returns to Netflix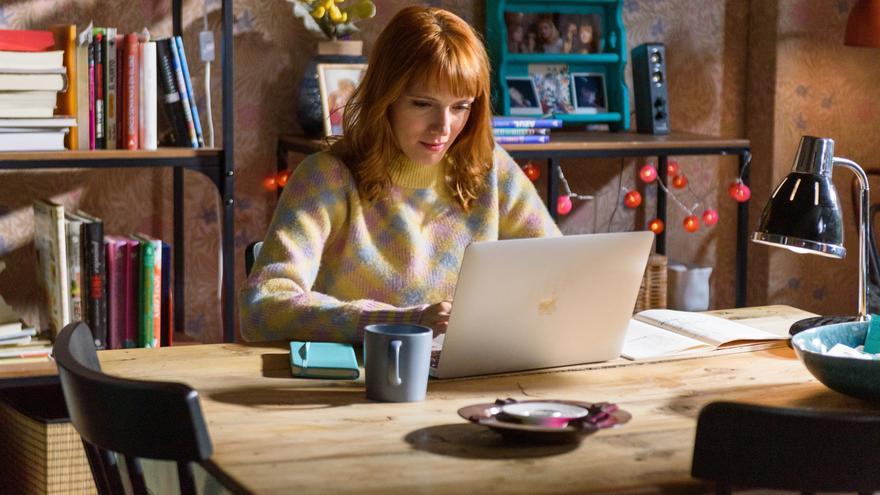 Without forgetting your sweetened romantic comedy tone and its plots around love and friendship, the series 'Valeria' returns this Friday the 13th to Netflix with extra dose of realism and vindication, as a "more mature" bet to talk about the conflicts of a generation of women who ask leave behind stereotypes and stigmas.
"There is talk of sisterhood, job insecurity, independence, of how love has so many ways of living it… Valeria's spirit is always approaching to be not only credible, but also realistic ", the writer Elísabet Benavent tells Efe. A series like 'Valeria', she adds," what she does is put the focus on many things "," on the pressure that women have to be a mother or not, on how you are going to look at if you want to continue climbing at work … It is essential that fiction puts the focus so that it enters under discussion in the real world ".
In this second season, the creator of the character played in fiction by actress Diana Gómez ('45 revolutions', 'La casa de papel') has served as executive producer of the series and has been very close to the entire creation process with a clear objective: redirect the plot to the novel, be more faithful to the text that opened the doors for her to become one of the best-selling writers of the romantic genre.
"There is a clear intention to go back to the books. There are literal winks, situations that are taken up from the book … things that perhaps were not expected after the first season. For me it is an important season and I think it is much better than the first ", says the writer.
The story begins a few weeks after Valeria's trip to Valencia, where she has spent a few weeks reflecting after her husband's separation and the emergence of a new love in her life, Víctor (Maxi Iglesias). Upon returning to Madrid, Valeria will have to face a decision that could shape your future as a writer: hide behind a pseudonym and finally live off her profession or give up the publication of her novel with a publisher and continue squeezing the inexhaustible world of precariousness and junk contracts.
All of it surrounded by her three inseparable friends: Lola, played by Silma López ('Things in life'), Carmen, played by Paula Malia ('The Neighbor', 'People who come and bah'), and Nerea, played by Teresa Riott ('Barcelona nit d'estiu '). And the thing is that friendship, actress Diana Gómez tells EFE, continues to be "one of the great values" and pillars of the series. Thus, the four of them live together "the problems you face when you reach thirty and you don't have the job you expected" or "you're fine in one area, but not in another …".
Each represents a lack or conflict that thirty-somethings live today. Carmen, who exemplifies the "struggle between work and love", "would reflect the dichotomy between the alternative that romantic love is now. We are used to throwaway things and someone who wants "forever and ever" is very rare and alternative. And, if it arrives, how to combine it with being a successful woman at work? ", Actress Paula Malia points out to Efe.
Lola, for her part, is someone who "much explores satisfying female pleasure, what she wants at all times without this having to be stigmatized or labeled, "explains Silma López. But someone who lives one of those moments in which "you say that everything is fine and you don't want to see that everything is not as good as you think it is."
And Nerea, who "has just hatched" and "is taking little steps" in the direction of knowing herself "and her sexuality, explains Teresa Riott. A character who represents the LGBTQ community and expresses the feeling of "when you've studied what you don't like and you're stuck because you think that's what you have to do." "The series has taken a leap in everything. She is mature, like us, we were teenagers and now we are in our thirties", adds the actress.