The return of the Moroccan temporary women from Huelva will start on June 15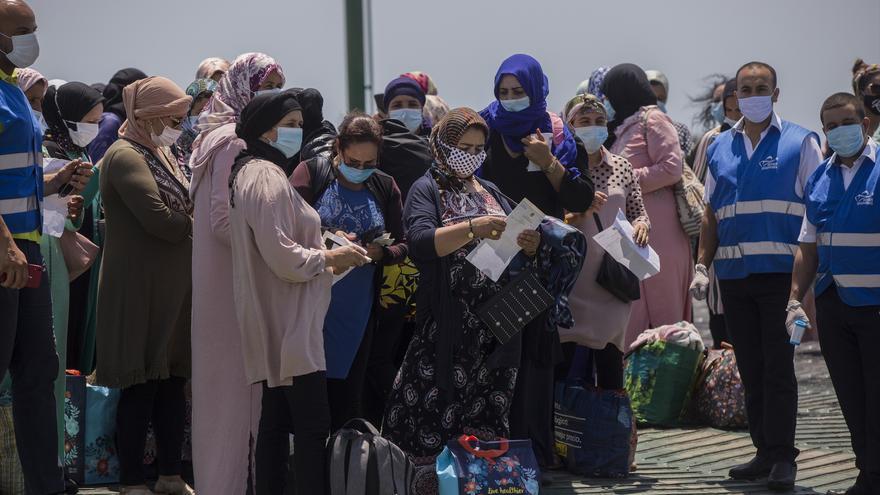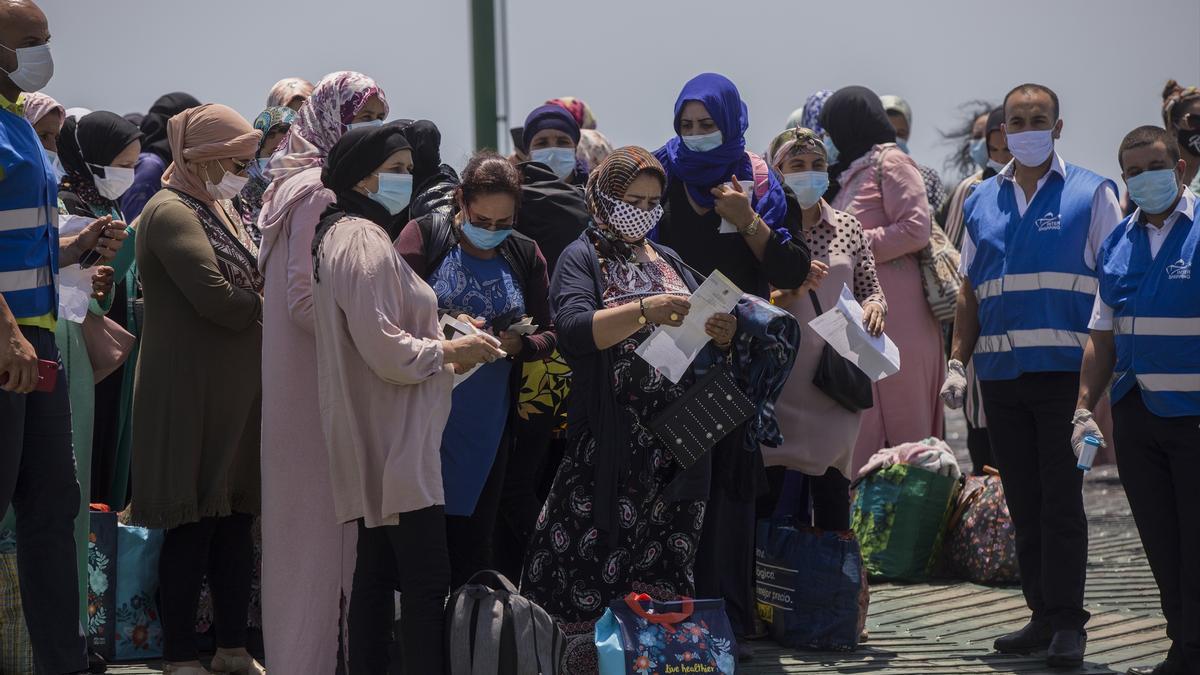 The more than 12,500 Moroccan seasonal workers contracted in origin that are in the province of Huelva After participating in the agricultural campaign, they will begin to return to their country from next June 15 as agreed by the Spanish and Moroccan authorities.
This has been confirmed, through a statement, by the Secretary of Mobility and Migration Policies of UPA Andalucía, Manuel Piedra, who has added that from that day the day laborers will return to their homes in a staggered manner, in three weekly ferries, and with a PCR carried out.
Stone has been satisfied because "Interlocution at the highest level has made it possible for these women to return home without problems."
"The involvement of three ministries of Spain (Foreign, Migration and Agriculture) and Morocco, as well as our dialogue at the highest level, has allowed us to recover enough normality in relations to, at least, allow Moroccan day laborers to return home once the strawberry campaign", has specified.
He also remarked that "it is a satisfaction for us that, finally, the crisis has been resolved in the best possible way for everyone."
The Secretary of Mobility and Migration Policies of UPA Andalusia has insisted on the importance of solving problems through diplomacy and negotiation.
"Spain and Morocco have understood each other on this issue and that is what matters to us", he pointed out, although he has warned that UPA Andalusia "will continue to be very vigilant" so that the agreement is fulfilled.
"This shows, once again, that UPA is not only concerned with the defense of farmers, but that we are also concerned about the rights of all workers ", Piedra said, who is happy that "diplomacy at the highest level has worked and the women return to their homes with their families without problems."