The return of 'Friends', closer and closer to its premiere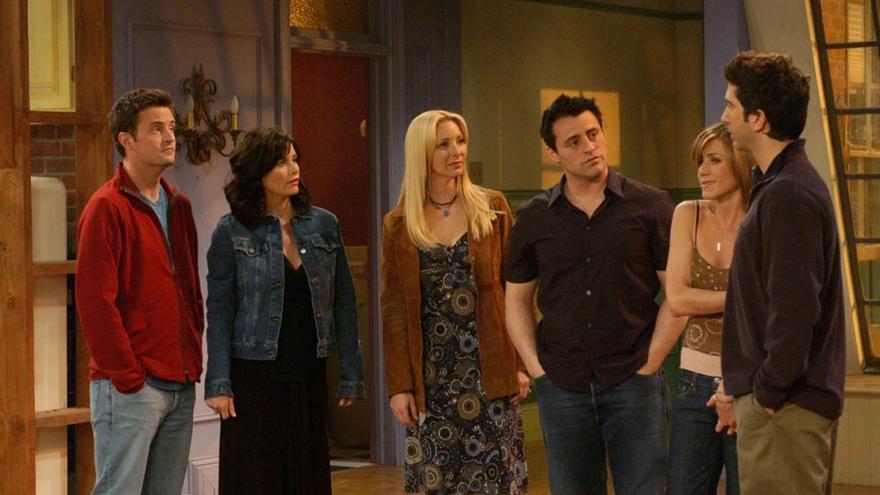 After several delays due to the pandemic of coronavirus, the reunion of 'Friends' has finished filming. The reunion of Jennifer Aniston (Rachel Green), Courteney Cox (Monica Geller), Lisa Kudrow (Phoebe Buffay), David Schwimmer (Ross Geller), Matt LeBlanc (Joey Tribbiani) and Matthew Perry (Chandler Bing) is already filmed and will soon see the light on HBO Max.
This has been revealed by the official account of the series on Instagram. "That's it! Could we be more excited? 'Friends: The Reunion' is coming to HBO Max soon", says the publication, which does not reveal the release date.
At the meeting, the protagonists will meet the creators of the series, David Crane and Marta Kauffman. When asked about the possibility of a meeting through Zoom last year, Lisa Kudrow said they wanted to meet face-to-face despite the pandemic.
"We have not all been in the same room face to face, in private once many years ago, but that's it," Kudrow told The Hollywood Reporter. "The point of all this is to be in the same room. That has not changed. And HBO Max is being incredibly patient and understanding."he added.
At first it was planned that the recording would take place in March 2020 and be broadcast in May of that same year, a detail that could give clues about its final release date.
Little is known about this special, except that it is an unscripted production and that some settings from the series such as the iconic apartment and Central Perk have been used. Matt LeBlanc described the special as "the six of us talking about the good old days together." "We have reunited the band without the instruments," he added.