The resurrection of the Chan and Chevy duo, the other Pecos | Culture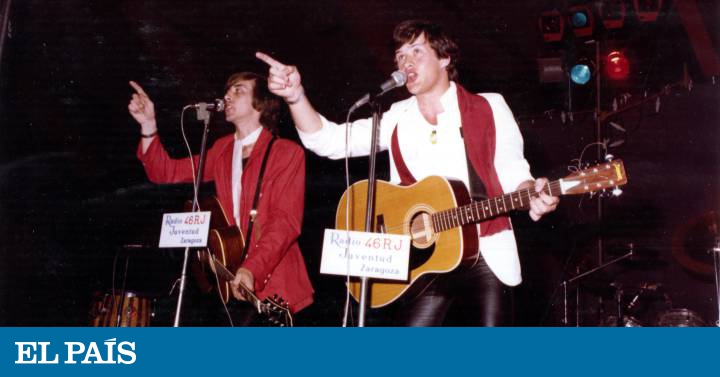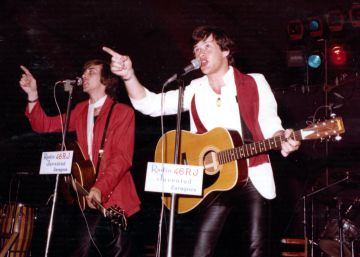 In view of the overwhelming success harvested in 1978 by Epic with the Pecos, teenage myth of the Transition, Hispavox, rival label, hired brothers Juan Carlos and José Martínez Garrido: Chan and Chevy.
They were two teenagers, music lovers, especially those of the Beatles, whose songs they performed at the Retiro or at school parties. "One day at the institute the music teacher asked if someone played an instrument. I answered the guitar and asked me to take it to the next class. " That day, a colleague commented that he had some friends who could help them professionalize.
Those friends, Honorio Herrero and Luis Gómez Escolar, recorded a model of them at the RCA studios to be moved by record labels. Later, he was signed by Hispavox, who changed the name of the duo, Juan and José, to Chan and Chevy and invested in them. They helped them buy clothes to modernize their image, they took promotional photos, they had lunch with influential journalists, they traveled around the country granting interviews, they acted on television, they attended exclusive parties, they bought guitars and they started a tour in which Radio Futura also participated. , Leif Garrett, Pedro Marín and Mabel.
"The first performance was at the Sports Palace in Montjuïc. There I discovered fame. We arrived walking calmly. When I left, I had the most dangerous moment of my life. Fainting, shouting, pushing ... They had to escort us to the car. That day we entered the Juan and José enclosure and Chan and Chevy left. "
Two years later, Hispavox lost interest. He refused to hire a representative to manage his concerts, Honorio Herrero and Luis Gómez Escolar were replaced by another producer and the recording of his next work was delayed. José, whose girlfriend bothered so much tour and fan, left the group and, shortly after, Juan Carlos joined the ranks.
"When we went to a station they asked us about this confrontation with Pecos. Even magazines like Superpop they published critical statements with them that we had not said, "recalls Juan Carlos Martínez Garrido who, despite this promotional strategy, got along well with Javier and Pedro Blacksmith Well, the Pecos. "On a tour we shared a hotel and we had the room door to door. Before leaving for the performance, Javier came in to ask us if we had a belt and I lent him one. Of course, he never returned it to me. "
A Facebook message resurrected that adventure. "In the spam folder I had a message from the son-in-law of Honorio Herrero for a year. He told me that he had died, that he had left many tapes, some of us, and wondered if he wanted them. " Yes, I loved them. That material, which never saw the light, is now published by the Madmua seal.