The restaurant where it is worth queuing up | Fortune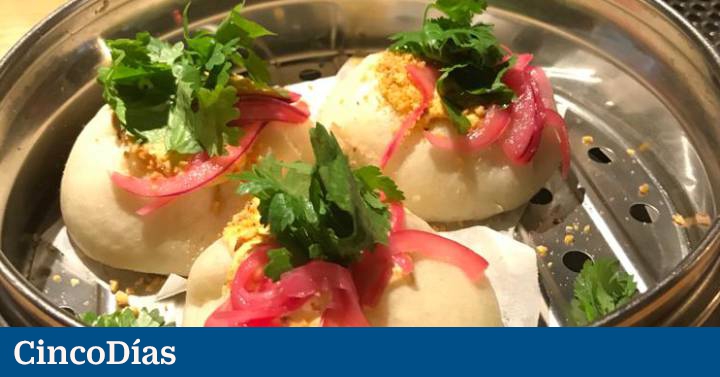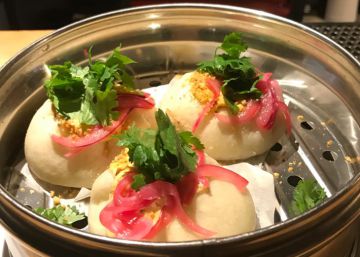 Since opening in 2013 discreetly, Nakeima is the ultimate expression of hooliganism brought to the kitchen. To start you have to be patient and stand in line at the door – depending on the days they can be up to more than two hours – to get one of your quoted seats. There are only 20 stools, spread between a bar, in which all the dishes of Asian-Iberian influence are prepared, and three tables, in a dimly lit room, more similar to a cocktail bar than to a restaurant.
To recreate that rogue environment, the music does not stop playing (the music list is shared by Spotify) and the waiters and chefs, with experience in kitchens such as DiverXO or Nikkei 225, wear dark. But what really matters here is cooking and closeness. Throughout the menu you interact with both the staff and the rest of the diners at the bar. Although it seems that everything is improvised, the truth is that everything is measured and calculated. All you have to do is let yourself be carried away, and unless someone warns of any intolerance or food that causes rejection, nobody knows what they are going to serve. Once the drink is ordered, the parade of dishes begins, which is interrupted when the client wishes.
The dishes change according to the day and the season. There is always some nod to the station. In spring-summer there are refreshing dishes like some salad, and now in winter there is no lack of hot ramen or an amazing cream of almonds with chicken. One of the dishes to remember in the memory is the Euskorean pilpil (8.20 euros), which translates into rice gnocchi, raw squid with Korean kimchi and monkfish jelly pilpil. The repertoire goes from prawn nigiris to garlic (3.10 euros) or Iberian (3 euros), to prawn cocktail (8 euros), to cochinita pibil bath (3.80 euros), to tuna temaki ( 7.20 euros) or the whiskey cake (3.50 euros).
Nakeima: Meléndez Valdés street, 54. Madrid.