'The resistance' stays at Movistar +: renews for three more years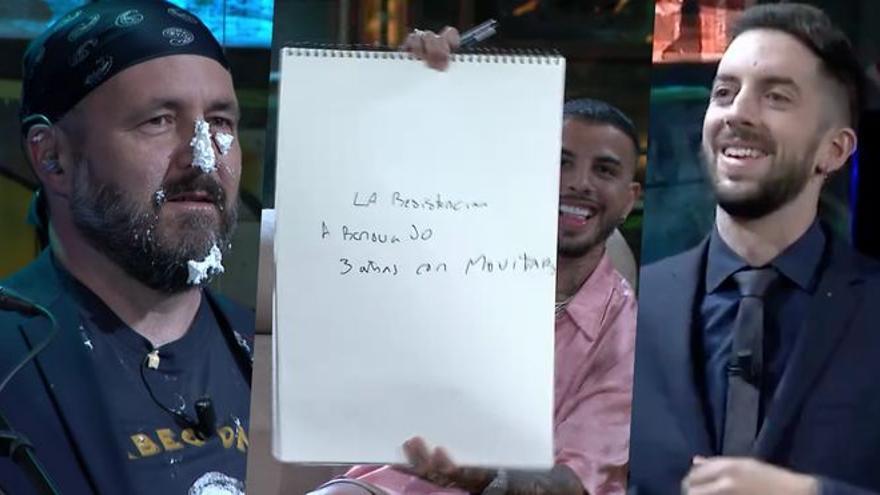 The fans and the 'La Resistencia' team have an important reason to celebrate. About to end its fourth season at # 0, David Broncano announced this past Monday that the late night I had renewed with Movistar + for three more years.
The daily humor space took advantage of the visit of Rauw Alejandro, interpreter of the viral 'You accelerated my heartbeats', to celebrate in style with confetti, a cake for Ricardo Castella and an improvised concert in which' My heart will go on ', the mythical soundtrack of' Titanic ', with a flute and guitar. "A round of applause for Ricardo, the truth is that he has not seen it coming"said the comedian and presenter of the format before the laughter of the public of the space.
"I beg your pardon, Rauw, for all this, huh. We are happy because it is 3 more years of contract and it is quite cool, really", David Broncano apologized for celebrating such news on the set of 'La Resistencia'.
In this way, Movistar + will continue to have one of the most recognizable and important programs on the # 0 grid. In fact, throughout this fourth season, the payment platform has recognized the power of 'La Resistencia', granting it the privilege of announcing its new projects with television icons such as Emilio Aragón ('BSO') or Antonio Resines (' We apologize for the inconveniences').