The Republic, crucified | Babelia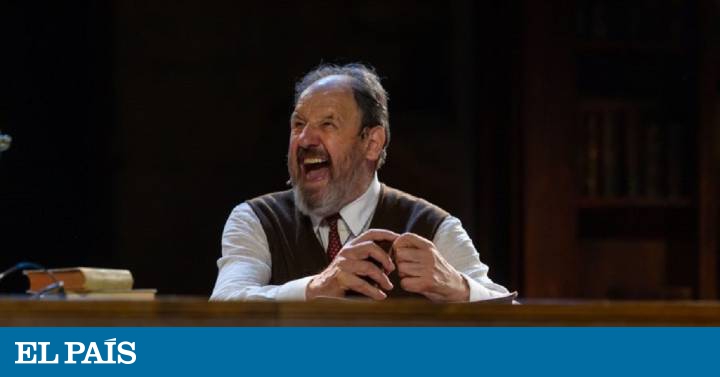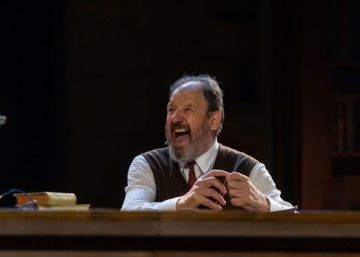 Lawyer, inspired writer, scourge of leaders insoberbecidos, speaker ready to take action, politician committed to the common good, translator of Greek philosophers to Latin, Cicero ended his decapitated days commissioned by the caudillo Marco Antonio. His head and hands were exposed in the Rostra rostrum from where he had addressed the people so many times, that he now looked down, "embarrassing himself before the tragic spectacle of his crucified Republic". Stefan Zweig in Moments of humanity.
Old friend Cicero, a show that opened on Wednesday the theatrical section of the 65th Classical Theater Festival of Mérida, takes place before an imposing scenography, designed for the show to turn into Italian theaters, which represents a library where two researchers debate about Cicero. Was it the honest man that some say or the opportunist that others claim? The aged scholar soon introduces himself as Marco Tulio Cicero and invites the young man to incarnate Tirón, his secretary. From now on, through this effective dramatic resource, the author jumps from the remote past to the present without having to answer to anyone. To the couple of the young man, the one who claims to be Cicero gives him the role of Tulia, his daughter.
The brilliant start of the show, inspired by the Signed Lejárraga, recent success of Vanessa Monfort, is full of absolutely current Ciceronian quotes. It is the virtue of the classics to show that man continues to move by the impulses of always: moral progress advances at a snail's pace.
Notwithstanding the interest of what Cicero says, to which José María Pou lends character, drive and formidable presence, and the Olympic agility with which the text of Ernesto Caballero goes from the dramatic to the narrative and the first century BC. Now here, there comes a moment in which the predominance of the story about action and the abundance of digressions undermine the rhythm of the show. Why the approach that in the work on María Lejárraga was going like a shot here does not work so well? Because while there the protagonist and four other leading figures of literature and music took off the word and debated as equals (and a sixth wildcard actor intepretaba how many relevant characters were mentioned), here the Cicero is voice dominant, rapporteur of his meetings with César, Brutus and Marco Antonio, among others, without them ever coming to the stage, perhaps because the production established a limit of three actors to facilitate exploitation on tour.
They are worth the confrontations to face of dog of the beginning, the one that maintains the protagonist with Tirón on how to fight to the tyrant César ("with the sword or with the toga?"), The dreamlike spectacle of the dream with the image of Tulia – courtesy of Juanjo Llorens-, the eloquent conviction with which Bernat Quintana opposes the protein Pou and the vigorous, enchanting attacks of Miranda Gas.
(tagsToTranslate) republic (t) crucify (t) old (t) friend (t) cicerón (t) develop (t) scenography (t) imposing (t) conceive (t) show (t) rotate (t) Italian



Source link