The rental price reaches maximums in seven communities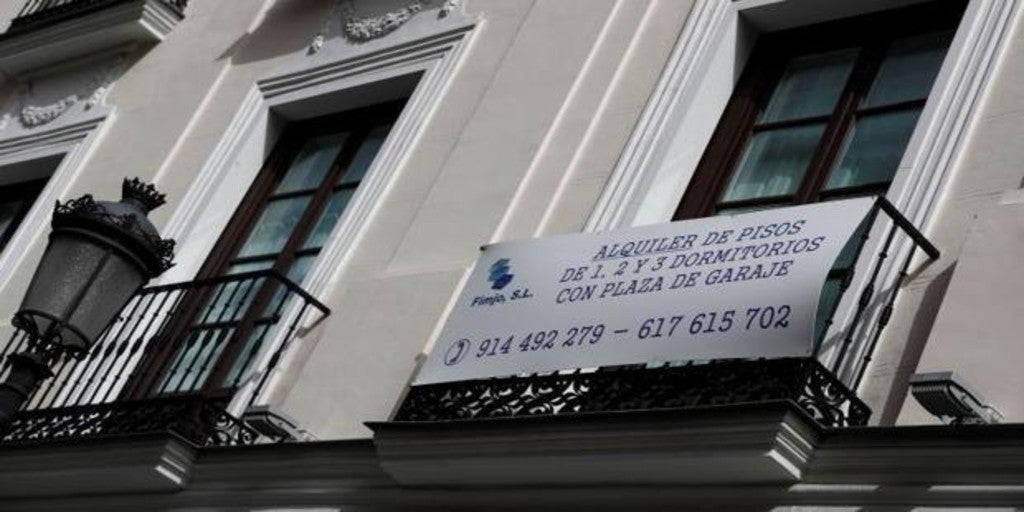 William GinesFOLLOW, CONTINUEMadrid Updated: 05/18/2022 18:36h
Save
Related news
The rent is heating up again after the truce offered during the pandemic. Prices rose 3.4% in April compared to the month of March and 4.7% in their interannual variation, up to 10.89 euros per square meter on average. This is demonstrated by a report published this Thursday by
photohousewhich reflects that rental prices are close to reaching the maximum harvested just at the dawn of the coronavirus crisis, in April 2020.
Then the prices exceeded, according to Fotocasa, 11 euros per square meter (11.02). The Covid-19 crisis calmed these prices due to the increase in the available supply, caused by the collapse of tourist flats and certain commercial premises.
But now that supply has fallen again and prices are rising sharply again. According to the portal, in fact, these historical maximums have already been reached in seven communities: the Basque Country, the Canary Islands, the Valencian Community, Murcia, Galicia, La Rioja and Castilla y León.
In addition, in 40 of the 43 provinces analyzed, the rental price has increased compared to April 2021. In 11 of these, the price increased to double digits, highlighting the province of Huelva, where it increased by 41%. YoY
"The
reasons for this big change could be due to inflation, and also to the decline in supply, which has been reduced very significantly in recent months. This aspect makes access to housing even more difficult, since there is less and less stock and they have higher prices, "explained the director of studies at Fotocasa, María Matos, yesterday. From Pisos.com they already warned last week that the regulatory fluctuations were reducing the stock of and putting pressure on prices.
View commentsTopics

Source link