The registration period for the EcoRally Gran Canaria is open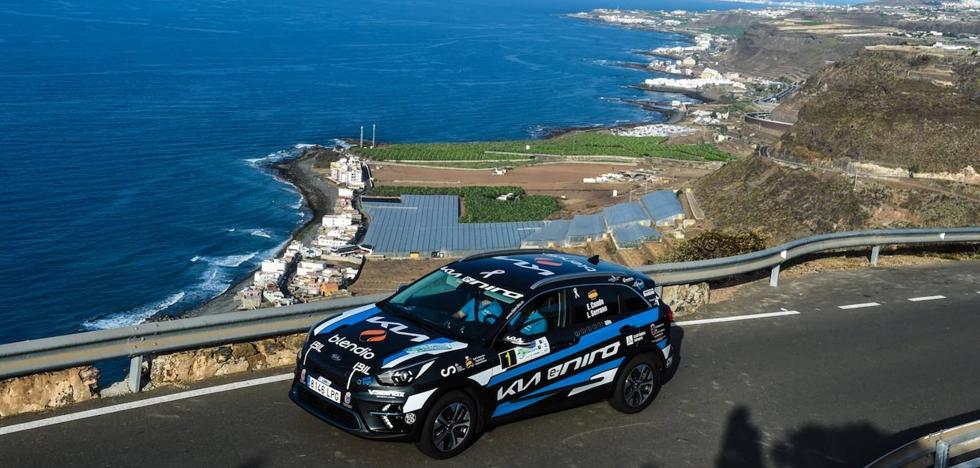 motoring
Since last Monday, all those interested can sign up for the test
The IV Eco Rally Gran Canaria, to be held on April 22, 23 and 24 and, organized by the Club Deportivo Azuatil, begins to mark his days in the official program of the test, starting from the
March 21 with the opening of the inscriptions for the Eco Rally.
It was already anticipated at the time, that there will be different types of aid for all those teams that decide to participate in the Gran Canaria test, especially with the teams arriving from the peninsula with discounts on registrations and travel aid. There is also an interesting accommodation offer for all participants with more information at
ecorallygrancanaria.com.
On the other hand, and due to problems with the electrical installation that had to be changed in Infecar,
It will not be possible, as initially planned, to set up the temporary recharging park for vehicles at the Cabildo de Gran Canaria facilitiestherefore returning to center all the services of the ECORally Gran Canaria in the Alisios Shopping Center, with the consequent change in the schedule.
The IV ECORally Gran Canaria is possible thanks to the sponsors and collaborators, such as: Cabildo de Gran Canaria, Insular Sports Institute, Insular Energy Council, Government of the Canary Islands, Ministry of Ecological Transition, Fight Against Climate Change and Territorial Planning, Canary Islands for the Energy Transition, Ministry of Tourism and Commerce, Canarias Avanza con Europa, Las Palmas de Gran Canaria City Council, Municipal Sports Institute, Moya City Council, Agaete City Council, Agüimes City Council, Association of Municipalities of the North of Gran Canaria, Alisios Shopping Center, Provital, Dysteca, Silken Hotels and AUVE.