The regions of the PP request funds without conditions to the Treasury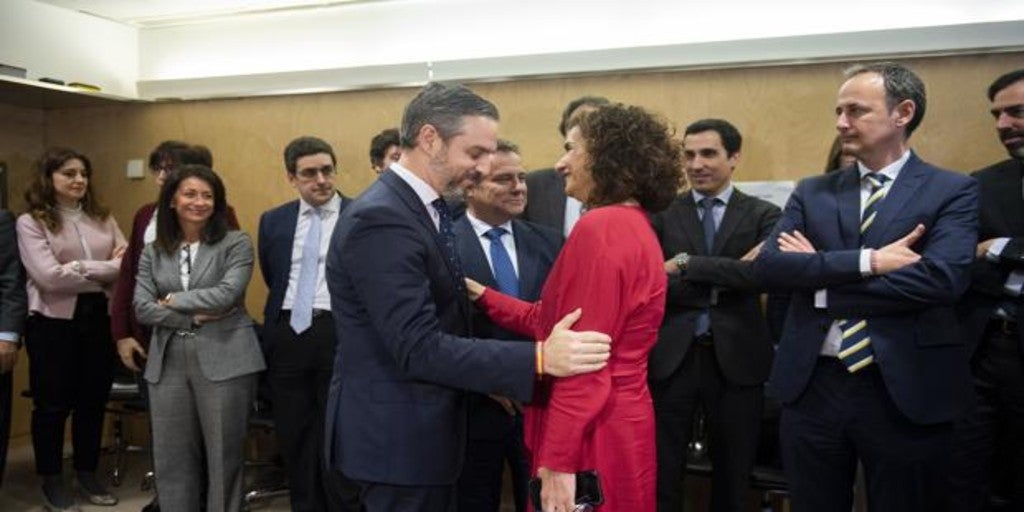 Madrid
Updated:
save

The Treasury surveillance on the autonomous communities and their financing mechanisms is a mini-replica of the one between the European Union and the member states themselves. For this reason, after the Eurogroup granted member states financing last week without conditions as long as it was to fight the coronavirus, the communities governed by the PP yesterday asked the Ministry to do the same with them, that is, to deploy «An additional non-refundable fund to resources from the Autonomous Financing System ».
This is how it appears in the letter that the directors of the Madrid, Andalusia, Galicia, Murcia, Castilla y León, in addition to the autonomous city of Ceuta, forwarded to the Minister María Jesús Montero. Just as the European Commission has suspended the deficit fiscal rules, spending rule and debt for the states, the regions are demanding that the Treasury exclude spending for the coronavirus from these corsets. Yesterday, the mayors of Madrid, Barcelona, ​​Seville, Valencia, Zaragoza, Murcia and Malaga also asked him in a joint letter to the Treasury relax spending rule in order to reinvest the surplus in fighting the coronavirus. In fact, the PP communities demand "to mobilize in a coordinated way all the public savings accumulated by the administrations, especially at the local level".
Streamlining European funds
Along with this they demand to quickly accept the mechanisms that Europe provides and that they reach the regions "To alleviate the effects of the pandemic", they point out.
From the Treasury remember that the Ministry is distributing to the communities some deliveries on account of the pre-crisis collection forecast, which will not be fulfilled, so the resources they are counting on are already greater than their share. Communities will thus receive 115,887 million, that is, 7,906 more than last year despite the fact that revenues are going to plummet this year. Still, Moody's predicted yesterday that the regional deficit of 0.5% of GDP in 2019 will shoot at a fork that dances between 1.7% and 2.8%, with the debt rising by 5,000 million to 300,000.
Popular regions claim the 2,500 million euros owed from the VAT settlement from 2017 that they were due to pay last year and that ultimately was not transferred. And they are also requesting funds corresponding to active employment policies, which the government unilaterally decided to cancel a few weeks ago.
"The budgetary effort derived from this double crisis is unprecedented," claim the autonomous communities, which have transferred Health. For example, the Madrid counselor, Javier Lasquetty, figures in 2,000 million extra spending in the region for the coronavirus by hiring 10,000 health workers, buying protection and giving aid to SMEs and the self-employed.
For this reason, the communities ask to meet with the minister in a Fiscal and Financial Policy Council, with all the regional councilors in the field.