The regional reports on sexual abuse in the Church reach the Prosecutor's Office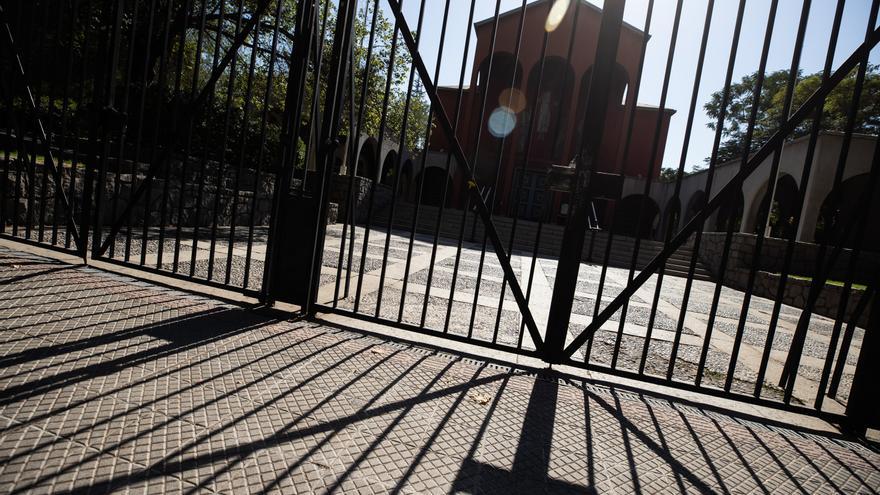 The senior prosecutors of the autonomous communities rush the deadline, which expires today, to send to the Attorney General their reports with the complaints and lawsuits in progress about sexual abuse to minors in religious institutions, when almost half of the regions still have to send their documents.
In its official letter of January 31, the Public Ministry gave a period of ten days to the 17 regional superior prosecutors, which is fulfilled this Monday, for the sending of all the documentation related to procedures "initiated both in judicial and fiscal headquarters".
However, everything indicates that the Prosecutor's Office will be flexible with the times, since not all top prosecutors have been able to deliver their documents and the Attorney General herself, Dolores Delgadoadmitted last week that it is not known when the information will be available, precisely because it is laborious to obtain it.
To date, the regional prosecutors of Castilla-La Mancha, Alicante, Extremadura, Asturias, the Balearic Islands, Galicia and the Canary Islands.
Galicia is with seven, so far, the community that has the most criminal matters pending in the courts of instruction on sexual crimes against minors within congregations, schools or any other religious institution.
follow him Balearicswhose superior prosecutor, Bartomeu Barceló, has reported that there are five ongoing investigations in this communitythe same ones notified by the superior prosecutor of Castilla-La Mancha, Emilio Fernández.
The superior prosecutor of the Canary Islands, Luis del Río, submitted his report with two open cases in the province of Santa Cruz de Tenerife and no case in Las Palmas.
The Alicante Prosecutor's Office also submitted a report, detailing that there is no record of complaints related to cases of sexual abuse committed in religious institutions in the province since at least 2018.
Sources from the Prosecutor's Office have specified to Efe that, between 2018 and the beginning of 2022, sOnly one complaint has been registered for an alleged episode of sexual abuse in the religious spherewhich would have been allegedly committed by a religion teacher who taught at a Secondary Education Institute in Torrevieja, publicly owned and therefore not linked to any religious entity.
Like Alicante, the prosecutors of Asturias and Extremadura indicated that there is no criminal procedure in process.
Special mention deserves the case of Navarrethat in the absence of the official report from the superior prosecutor, last week a document was made public, carried out by the Public University of Navarra on behalf of the Government, which has identified 31 alleged abusers and 52 victims they are "the tip of the iceberg".