The Red Cross tows some thirty occupants of a cayuco to El Hierro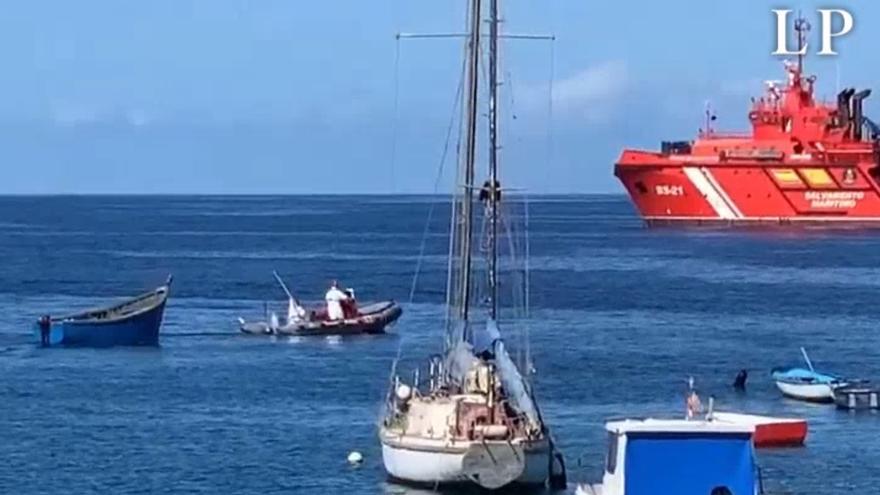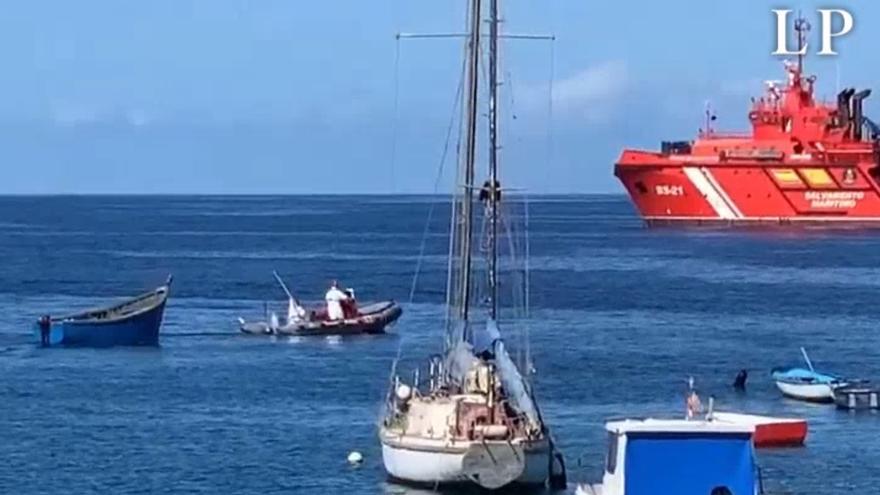 Red Cross towed to the port of La Estaca, northeast of El Hierro, about 30 people who were sailing in a canoe that they have sighted from land, according to Efe sources. Maritime Rescue, which has also rescued 19 occupants of a boat in the south of Gran Canaria.
After being alerted to the presence of a barge with immigrants just 200 meters from the coast, in an area between La Caleta and the port of La Estaca, in El Hierro, the center of Maritime Rescue of Santa Cruz de Tenerife It has mobilized a Red Cross inflatable boat, which is now carrying around thirty occupants ashore.
In addition, the SIVE has detected, 1.5 miles south of Tenerife, a new boat with immigrants to whom the Salvamar Alpheratz has come to rescue, for which its exact number is still unknown.
Meanwhile, A pleasure boat has sighted a new patera while sailing one mile from Pasito Blanco, south of Gran Canaria, where its 19 occupants, all Maghreb, have been rescued by the crew of the Salvamar Menkalinan, which will disembark them around 1:00 p.m. at the Arguineguín dock, where Salvamento Marítimo has led in the last hours another 64 immigrants with a boat and a canoe.
More than 110 people have arrived in this way in the Canary Islands until 1:00 p.m.
pcr