The rector of the ULPGC is among the 100 best scientists in Spain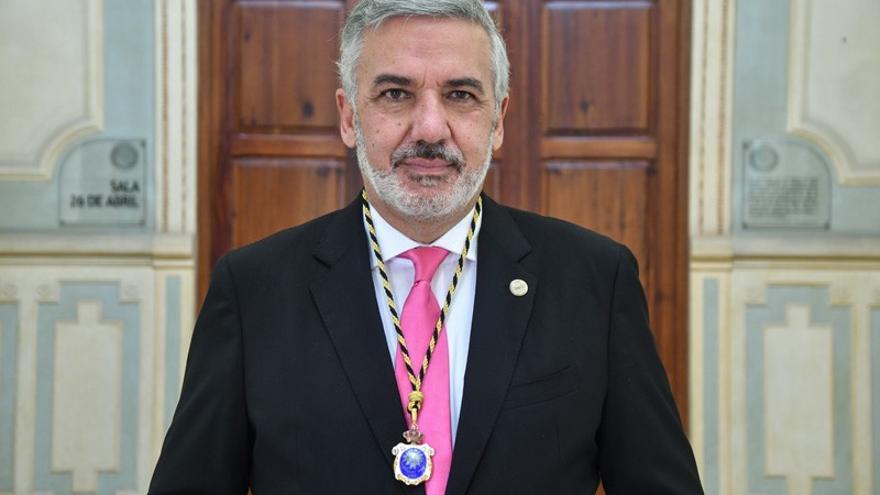 The rector of the University of Las Palmas de Gran Canaria (ULPGC) and professor in Public Health Lluís Serra Majem ranks 100th in the ranking of the best scientists in Spain, which is based on the citations in Google Scholar of the Higher Council for Scientific Research (CSIC). He is the first scientist from the Canarian universities to be placed in this ranking.
For the second consecutive year, three researchers from the University of Las Palmas de Gran Canaria, Lluís Serra Majem, José Antonio López Calbet Y Marisol Izquierdo They are among the top 500 scientists in Spain, at positions 100, 395 and 466, respectively.
This ranking evaluates 92,000 Spanish scientists in Spanish or foreign or foreign institutions working in Spain and this is its sixteenth edition. The quantity and quality of the research papers published in high-impact scientific journals and the number of citations they generate are assessed.
This edition also includes Sadasivam Kaushik (155), Sacramento Bocanegra (679), Ramón Díaz Hernández (888), José Iván López González (1474), and Theodore T. Packard (2630), who collaborate with groups of ULPGC investigation.
In the first 5,000 positions we find the ULPGC scientists Germán Rodríguez, from Applied Physics (996); Javier Arístegui, from Ecology (1525), José Miguel Doña Rodríguez, from Physical Chemistry (2.008), Daniel Montero, from Zoology (2.076); Alejandra Sanjuán Hernán-Pérez, from Cartographic Engineering (2,729); Felipe Rodríguez de Castro, of Medicine (2,807); Santiago Hernández León, of Zoology (3,090); Antonio Fernández, from Veterinary Anatomy (3,266), Melchor González Dávila, from Oceanography (3,447); Magdalena Santana Casiano, from Oceanography (3,458); Fernando Tuya, from Botany (3,832); Miguel A. Ferrer, from Signals and Communications (3,851); José Juan Santana Rodríguez, of Chemistry (3,913), Oscar M. González Díaz, of Physical Chemistry (3,958); Zoraida Sosa, from Analytical Chemistry (4,239); Mª JosÉ Caballero, of Pathological Anatomy (4,383); Begoña Acosta, from Animal Health (4,620); Beatriz González López-Valcárcel, from Applied Economics (4,783); and Javier Araña, from Physical Chemistry (4,912).