The rebellion of Álvaro Lemos: invited to go out and fight for his position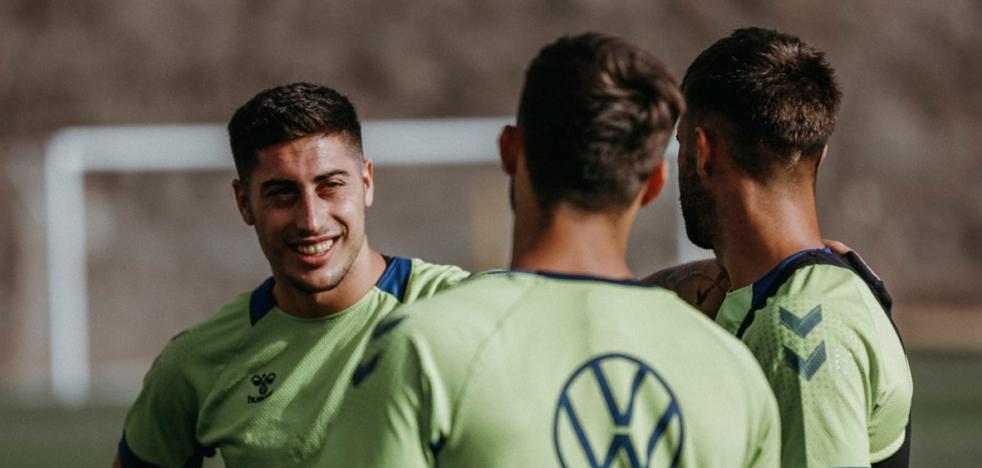 football - second division
The Galician, who renewed two seasons, is the only player who entered the list to leave the entity that has stayed
The eternal struggle of the Galician warrior.
Alvaro Lemoswho was shown the exit door from the club last summer,
faces a new revalidation in the UD. After a somewhat convulsive summer period and in which the winger was clear that his objective is to ascend to the First Division with Las Palmas, he is having to come on from the bench. But he wants to regain his place at the back.
At the moment Álex Suárez is the footballer who is occupying the right lane, where
last season Lemos was fixed and immovable. The former Celta de Vigo player has not stopped adding in yellow since he arrived in the 2018-19 season at the hands of Toni Otero. It was in a clear commitment to return Las Palmas to the highest category of Spanish football, after having filled the relegation to hell in the Second Division months before.
Since then, Lemos has had better and worse times, but he has always stood up and sweated his shirt like just another Gran Canarian. In fact, he has even worn a captain's armband on several occasions.
Sum 129 meetings with the Sports Uniononly surpassed in the current template by
Jonathan Vera (225). He is followed by defender Eric Curbelo with 126. Almost nothing.
He has 129 official matches with UD Las Palmas and against Leganés he could reach 130 duels

Now, and after revealing himself and
bet everything to stay at UD to leave a mark, he fights with Álex Suárez to recover a position that, since he signed as yellow, has always been his.
Only injuries have taken him out of the right lane, because when he has been available and in optimal physical condition he has played as a starter.
It will not be easy for the Galician, since Álex Suárez is acting with honors and failing very little (to say nothing), which also leaves García Pimienta with a good taste in his mouth. Nevertheless,
Álvaro has come on from the bench in three of the four games played this season.
After renewing for two seasons more with Las Palmas and being the second active footballer in the squad with the most games behind him, Lemos wants more.
Praise from the presidency

President Miguel Ángel Ramírez himself openly said that in the club
"They would be delighted if it renewed" with the island entity. Said and done, in a joint effort. With his mind set on Leganés, who will visit the Gran Canaria Stadium this Friday (8:00 p.m.), Pimienta plans new features in the starting eleven. Coco, Viera and Pejiño press for a site.
Also a Lemos who knows that his best version is yet to come despite having very lucid moments.
He already has seven goals and nine assists the Galician defender in the 129 matches defending the yellow jersey.