The reasons why Javier rejected his date in 'First Dates': "That does not go with me"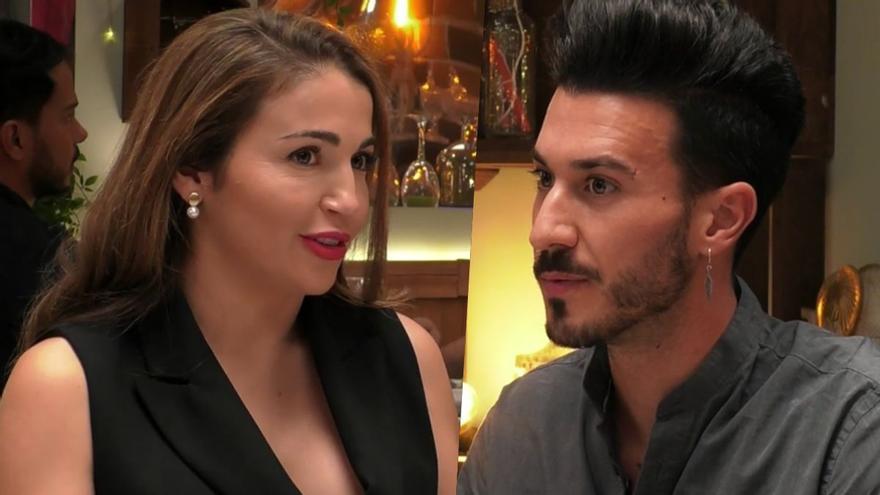 The 'First Dates' restaurant also witnesses unsuccessful dates. Javier, a 31-year-old mixologist from Toledo, who entered the Cuatro program assuring that he has met very few people like him: "Sometimes my personality shocks them because I am very passionate and not everyone likes it".
"I like the audiovisual subject in general. I love singing, reciting poetry, writing it and everything that is working with the voice I enjoy it. I admit that I am very intense, sometimes I pass, but I never do not arrive, that is true"Javier said with a laugh after being asked by Lydia Torrent about what he likes to do in life.
Moments later, Javier learned that he was going to have dinner with Merche, a 33-year-old influencer who has never given physical importance when meeting someone: "I have always given it to personality, but as most of the times they have cheated on me, if a handsome man puts them on you they hurt less than if an ugly man does it. "
Once they took a seat at his table after Javier recited a poem to Merche, the truth is that the date began to go wrong when they began to know each other more thoroughly. In fact, the first barrier was for the girl to work with social networks. "Having an influencer partner has shocked me, digitization is not very good for me, I stayed in the nineties", the barmen recognized.
Later, both agreed that they liked to go to restaurants, but found their second important difference after Merche assured that it is lifelong abstemia: "I never drink alcohol. Maybe once a year I have a drink, but I don't like the taste or the feeling."
"When he said it, I could only think about my profession, that I am a bartender. He does not like alcohol, the issue of social networks … that does not go with me"Javier admitted, dropping what decision the end of the date he shared with Merche could make.
In the last minutes, the difference between the two was decisive in 'The final decision'. Merche showed his interest in continuing to meet Javier but he, on the other hand, preferred to leave alone. "I wouldn't have a second date, but only for one thing. I've been great with her but don't drink any alcohol… I am very shocked on that subject, I am a bartender and I like many plans to taste wines, try cocktails, and I think they were not going to suit him much ", explained the man from Toledo before leaving 'First Dates'.