The reason for the breakup of 'Sálvame' with Canales Rivera: "I refused to dress up as Spider-Man"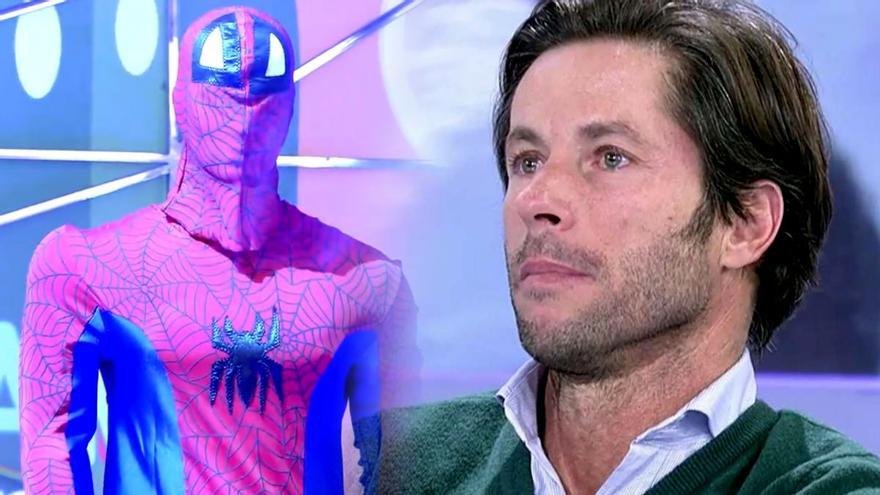 Some viewers of 'Save me'You may have noticed that José Antonio Canales Rivera has not appeared for almost a month by the program. To clarify everything, the format of Telecinco gave explanations on Tuesday about the absence of the bullfighter among his team of regular collaborators. The reason would be none other than a spider-man costume that, despite orders from the program's management, Canales would have refused to wear it.
It should be remembered that, on the last day he was on set, the gathering had to face the testimony of Miriam, a young woman who claimed to have had sexual relations with him. As proof, the young woman provided a photograph of the Canales dog and some screenshots of the supposed messages that would have been exchanged.
In one of those messages, the cousin of Kiko rivera He made a striking proposal: "Leave a window open, I put on my Spider-Man suit and go inside". This was the reason why the dome of 'Save me' asked him to disguise himself as the popular superhero of Marvel.
Channels gives explanations
Carlota Corredera revealed on Tuesday what happened during Canales' last afternoon on set: "Apparently, he had reached an agreement with one of the directors of the program. When Valldeperas learned that the commitment was not being fulfilled, He was told that if he did not keep his word, he had to go home".
'Sálvame' also showed the version of Canales, which spoke to one of the program's editors by phone. When asked about what happened, the gathering confirmed what the presenter had said: "They kicked me home because I refused to dress up as Spider-Man, no more no less. The director told me that I could go home. "
"I have lent myself to everything. I know perfectly how the system works. At no time have I refused to disguise myself, I have refused to disguise myself as Spider-Man. I had no choice but to deny myself for something that has neither feet nor head. I have messages from this girl, who is very sorry about everything and was wrong, "said Canales, convinced that" he was going to make a fool of himself "with the costume.
For the moment it is unknown whether his break from the program is temporary or permanent, as he himself explained: "I understand that if they want to continue counting on me, they will get in touch. If not, then I will assume it."