The real winner of the Christmas Lottery, the State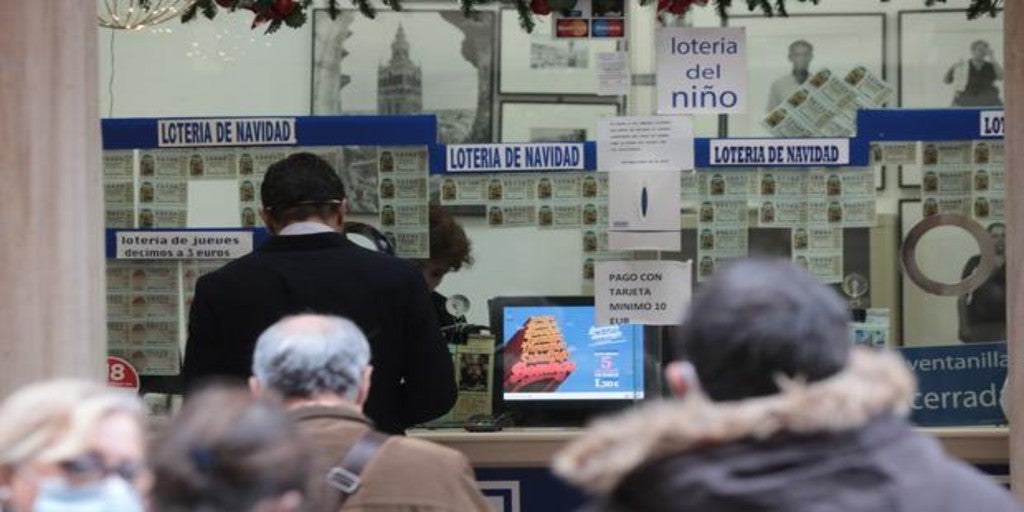 Updated:
save

Regardless of who the lucky winners of the different lottery prizes are, and what the Treasury collects through taxes that year, which may be more or less, depending on the number of winners and the minimum established taxation, which is usually change annually, this year, for example, the exempt minimum has been raised from 20,000 euros to 40,000, there is still an irrefutable winner year after year, the state coffers.
An average of around 2,440 million (2,437.34 million) euros per year enter the Tax Agency's box in lottery and betting draws, which are due only to the Christmas draw around 800 million euros (812 million), which has been a third of all the profit generated by the different lotteries and raffles of the State Lottery and Betting Society of the State (Selae).
In 2019, sales grew by 2.85% compared to 2018, reaching a figure of 9,256.75 million euros, with profits of 2,466 million euros. Specifically, the Christmas Lottery registered a turnover of 2.905 million (3.09% more) in a record year for sales, the best year since the recovery path after the economic crisis that began in 2014, according to the National Association of Provincial Lottery Administrators Associations (Anapal).
However, 2020 figures "will suffer from the coronavirus", so although the Christmas Lottery will continue to be the biggest business, with Selae's forecast of 7,751.80 million euros in sales (almost 1505 million less than in 2019), this state business will be negatively affected compared to previous years.
In addition to what is collected between the sale of tickets and the tax return of the winners, another highly profitable business for the Treasury is the one of the clueless. Among those who buy the coveted number awarded and never see if they have been winners or not, those who lose or misplace it and those who break the happy ticket, the Treasury, through Selae (a public company that is attached to the Ministry of Finance) earns an average of 50 million euros per year.
Taking into account that Selae has an average of 600 permanent employees, whose personnel cost is around 30.4 million of euros (although this figure is expected to rise one million more to 31.5 million euros for 2021), only with the millions that the company collects thanks to the clueless, can cover the salary of almost two years of work of all its staff.