The reaction of Antena 3 to the new Telecinco movement with the final of 'Survivors'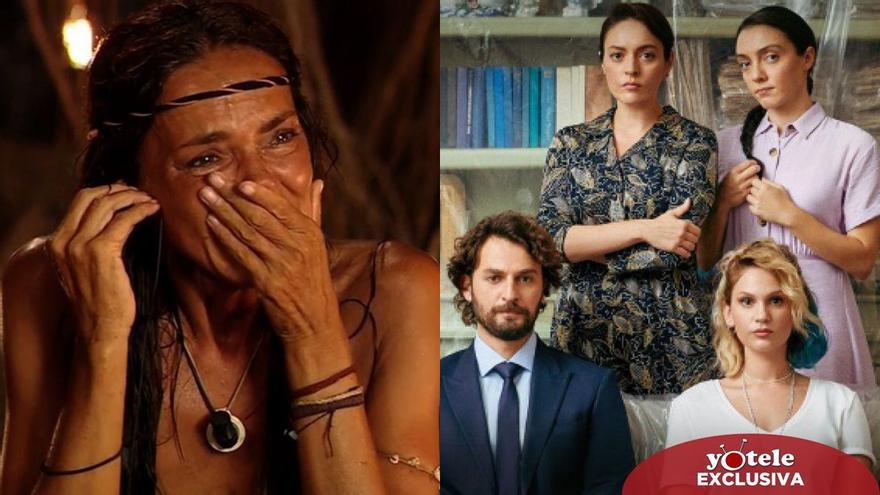 The current edition of 'Survivors'will be remembered as the one with the most programming changes has had to endure from Telecinco. After chasing 'Mask singer', The chain of Mediaset has decided schedule the grand finale of this reality show for the first time on Friday to torpedo the outcome of 'La voz kids' in Antenna 3.
This new programming change, which has angered even the most loyal fans of the program, will almost certainly imply that Jorge Javier Vazquez will be absent from the last program of this season and he will not be able to present it, as he is already committed to his theater role in Barcelona.
As it is, in Atresmedia they are ready to react to these movements. As you have known in exclusive YOTELE, the group has on the table the possibility of taking advantage of the final of 'Survivors' will not be held on Thursday 22 to launch 'Inocentes', his new great fiction bet of Turkish origin, which aims to occupy the hole of the successful 'Woman'.
The final decision on the premiere of this Turkish production, called to inherit the success that 'Woman' has achieved in the prime time slot during the last year, will be taken early next week.
Regarding the final of 'La voz kids', Antena 3 does not consider moving it from its planned location, on Friday, July 23, since it is considered that the children's talent has a loyal audience that will not abandon it in its outcome. The format accumulates an average audience of 19.8% and about 2.3 million viewers, leading its broadcast slot against 'Deluxe', which has been its usual rival to date.