The rate of contagion of monkeypox in Spain falls by half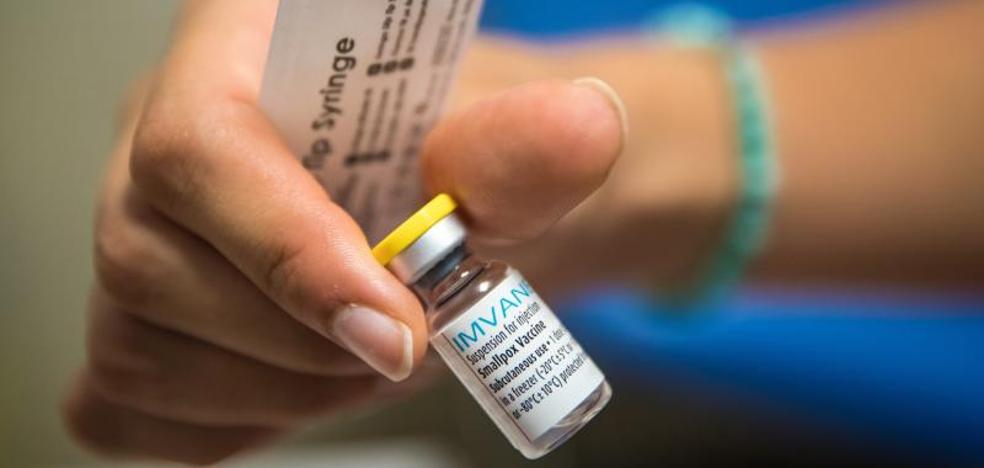 Health will not give information about those hospitalized until Friday and does not indicate that there are new deaths
The rate at which the number of people infected in Spain by monkeypox is growing has slowed down significantly since last week. This Monday the outbreak increased at half the speed of last Friday. The Ministry of Health will not give information until Friday on the percentage of infected who have been hospitalized or on whether there are other deaths to add to the two revealed last week.
In Spain there are 4,577 positives, 279 more infected than three days before. The growth rate of infections since last Friday is 6.5%, with about 93 patients daily. It is the first time, since the start of the outbreak last May, that the rate of expansion of the pandemic has slowed. Infections are growing at half the speed of three days ago and at a similar rate to that of the last weeks of June. Last Friday saw the greatest intensity in the speed of contagion, since with the incorporation of 560 positives it grew at a rate of 15%, or what is the same, about 187 new cases on average each day.
Strong increase in Euskadi

But, as in previous balances, the intensity of the outbreak is not the same in all the autonomies, despite the fact that all have tested positive. Most of those infected, 1,766, are concentrated in Madrid, followed by Catalonia, with 1,463 patients.
However, neither one nor the other have the highest rates of growth in infections since Friday. At the head is Euskadi, with an increase in positives of 17% in three days, almost triple the national average. They are followed, with significant rates of increase in infections, by Galicia (13%), the Valencian Community (10.7%) and Andalusia (9%). The greatest variations, between 21% and 50%, have occurred in Murcia, Navarra and La Rioja, but they are due to their low number of starting cases.
Those infected in the world are 19,378, 2,000 more than three days ago. The country with the most positives is the US, with 5,832 and a very rapid rate of increase, of 18%. The second is still Spain. Behind both are Germany, the United Kingdom and France and outside Europe, Brazil.
In the remainder of the week, or the beginning of the next, Spain will receive 7,000 more vaccines to prevent contagion, an insufficient quantity clearly for the needs.