The 'Ramón de Carranza' stadium will be renamed 'Nuevo Mirandilla'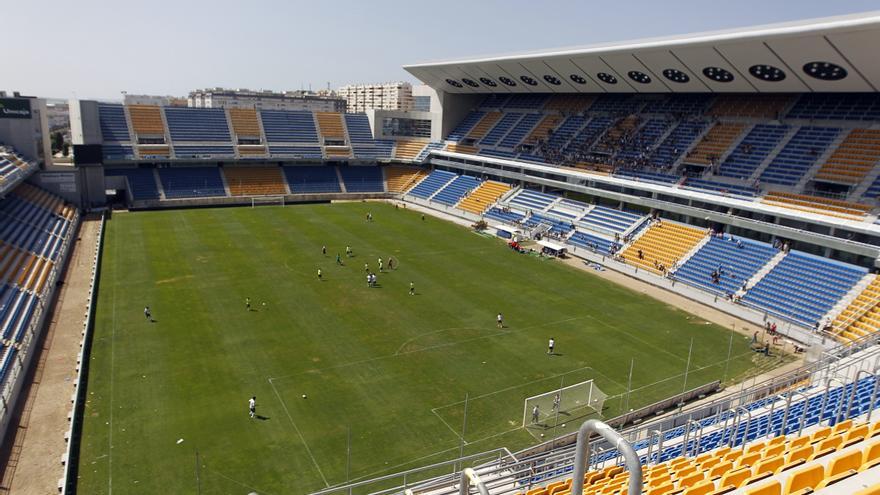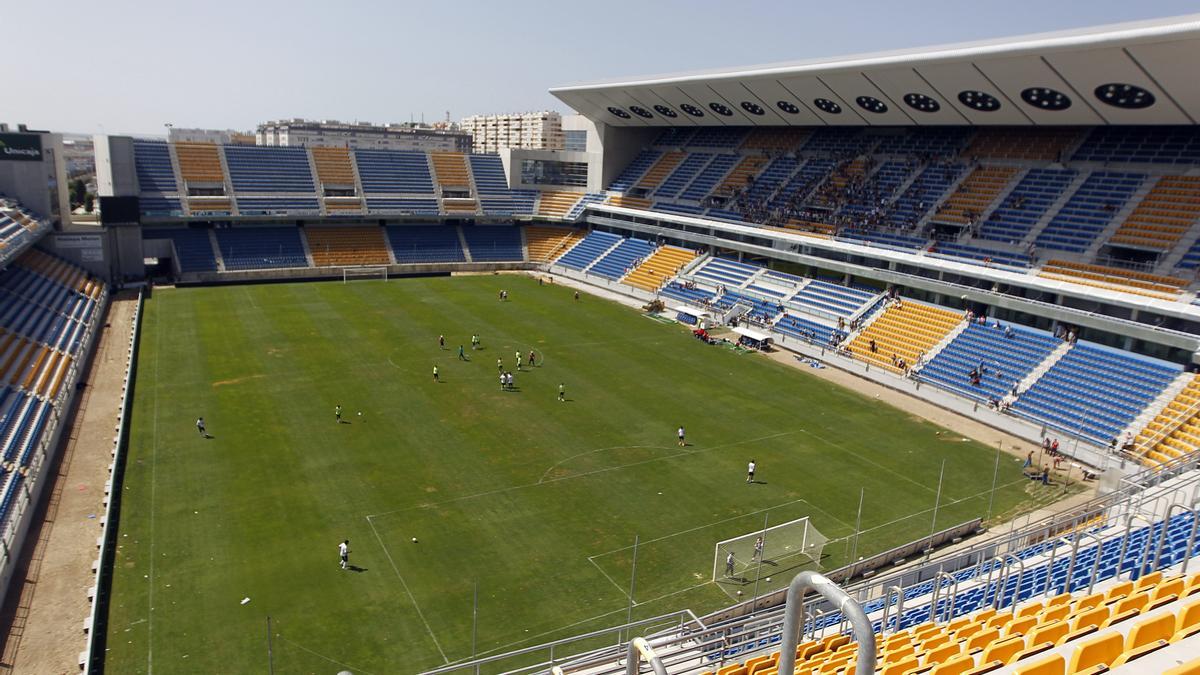 The Cádiz Club de Fútbol stadium will be renamed 'New Mirandilla', a name that has been chosen through a vote to replace that of' Ramón de Carranza 'in compliance with the Historical Memory Law.
The old Mirandilla was the stadium of the city of Cádiz from August 1933 to August 1955, where the city's first team, the Mirandilla, played, which in 1936 changed its name to Cadiz CF.
Last week the people of Cádiz were able to vote among the eight options that were selected from among the proposals received to find a new name for the stadium, in a participatory process promoted by the Cádiz City Council.
In these votes, the second because the first were annulled, the name of 'Nuevo Mirandilla' has been imposed, with a 25.8% of the votes, to the rest of names.
The second most voted option has been "Silver Cup", with the election of 17.5% of the voters.
The new name of the stadium will be effective "as soon as possible", as explained by the councilor for Democratic Memory of the Cádiz City Council, Martín Vila.
The mayor has assured today that the City Council will hire as soon as possible the new labels for the name change to take effect.
In total, the Cádiz City Council It has received 1,260 registrations or voting intentions which, after being screened and validated, in addition to being compared with the data from the register, have reached 1,068 valid votes.
Vila explained that in this process there have been some people who "they have wanted to vote several times, have made mistakes in their date of birth or have even tried to use data from deceased persons. "
The controversial process of renaming the Ramón de Carranza stadium began more than six months ago.
It was promoted by the City Council, considering that it did not comply with the laws of Historical Memory and Democratic Memory, taking the name of "a character who participated in the coup d'état of 1936, who was closely linked to the Franco dictatorship and actively contributed to the purification policy carried out by the regime in Cádiz", as explained by the consistory.
The process has faced various setbacks and boycotts, such as a massive bot attack that automatically generated votes in the first vote, which was denounced and annulled for breach of the Data Protection Law.
That is why a new vote was held last week on the same options: "Ciudad de Cádiz", "La Pepa, Gades", "Bahía de Cádiz", "Gadir", "Nuevo Mirandilla", "Tacita de Plata" and "De La Laguna".
The "Carranza Stadium Platform", contrary to the name change, also tried to question this second vote, for which one of its members voted with the identity of the mayor of Cádiz, Jose Maria Gonzalez, a vote that was later annulled.