The Quintana Palace is already owned by the Cabildo to expand the Insular Library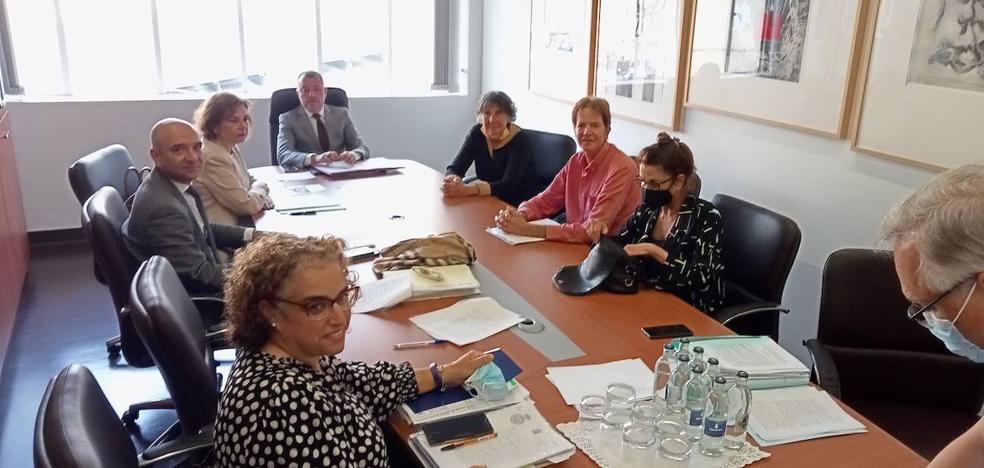 The signing of the agreement took place this Thursday and involves a disbursement of 1,578,000 euros
The Cabildo of Gran Canaria
has signed the purchase of the Quintana Palace in the Plaza de Las Ranas, for 1,578,000 euros, in order to expand the Insular Library with the incorporation to its dependencies of this part of the architectural complex that was not owned by the Cabildo and thus be able to assume the increase in competences and the management of the cultural public service that the Institution offers to citizens.
With this acquisition,
the Library will have a building that until this week owned a commercial premises that occupied the basement and the ground floor, with
an extension of 346.5 square meters built and valued at 715,695 euros; next to a house located on the first floor, which
It has a roof terrace and a towerof 345.4 square meters built and which has been valued at 877,906 euros.
Thus, with the union of both buildings, the dependencies of the Insular Library will occupy the entire block, by expanding to numbers 2, 4 and 6 of Muro street; to number 1 of the Plazoleta de las Ranas; and at 7 and 9 Remedios Street.
In this way, it will almost achieve its architectural unity and independence, which will benefit its users, and will improve the services provided to date and which are even extended to the rest of the municipal libraries of Gran Canaria.