The Queen opens the course with students from schools destroyed by the volcano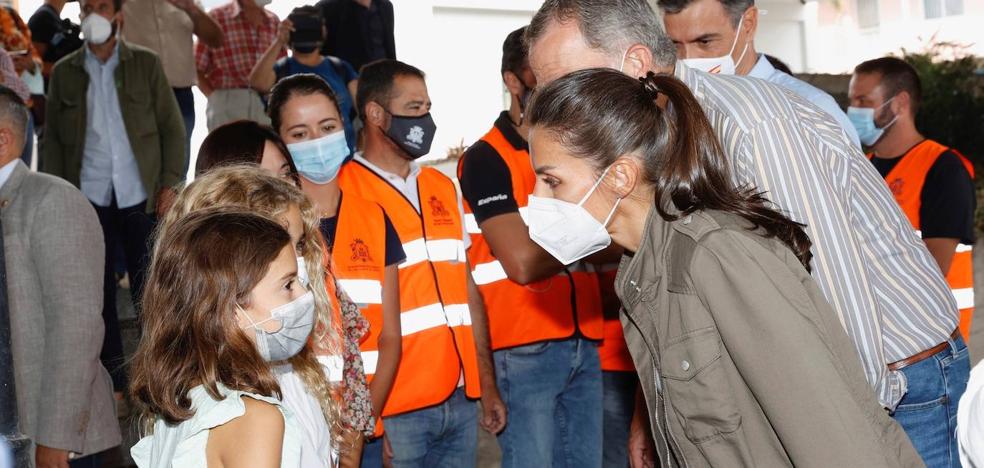 start of the school year
Queen Letizia plans a meeting with teachers and parents, as well as a visit to the facilities of the Princesa Acerina center
The
Queen Letizia opens this Friday in the municipality of Los Llanos de Aridane, on the island of La Palma, the
school year in Infant and Primary in a center that welcomes students from three schools affected by the
volcanic eruptiontwo of them totally engulfed by the lava.
Doña Letizia will visit the Princesa Acerina center, a facility owned by the Cabildo de La Palma which, until the volcanic eruption, was only the municipal music school, but after the eruption of the volcano it also welcomed the 23 students of the CEIP Los Campitos; at 25 from the Todoque CEIP and at 63 from the María Milagros Acosta.
The Los Campitos and Todoque schools were destroyed by the lava, while the María Milagros Acosta school was evicted because it is located in an exclusion zone where there are still
presence of toxic gases.
But, as sources from the Ministry of Education point out to Efe, these three centers were not the only ones affected by the volcanic eruption that will be one year old on September 19.
The students of the Infant and Primary education center of La Laguna, another of the neighborhoods affected by the volcanic eruption, were divided into two different facilities but the educational community itself requested their unification and this year they share the Retamar cultural center, in which Some modular classrooms have been located to accommodate all students.
Queen Letizia plans a
meeting with teachers and parents of Princesa Acerina as well as a visit to the facilities of this temporary center.
The students of these schools were able to start classes in the 21-22 academic year in their old centers but
the teaching activity was suspended once the volcanic eruption began in the area of ​​Cumbre Vieja.
A month later, on October 19, classes resumed, although with exceptions given the presence of ash in the environment, a situation that was shared by most schools on the island.