"The public wants music that relaxes them and not just makes them think"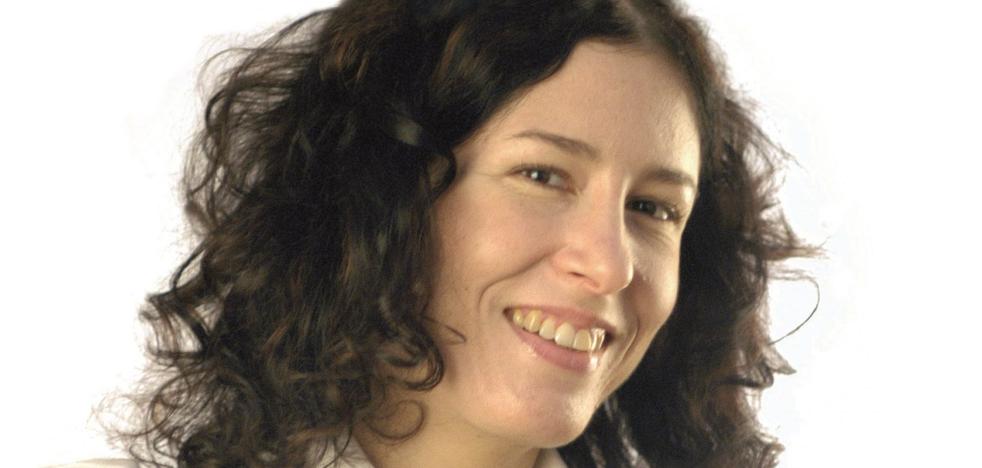 interview with gloria isabel ramos triano
The Gran Canaria Philharmonic Orchestra (OFGC) premieres this Friday, at its subscription concert, the work 'amazon', by the artist from Tenerife
Under the baton of Josep Gil, the OFGC faces this Friday, starting at 8:00 p.m., in the Alfredo Kraus Auditorium, the program called 'Canarian Music for the 21st Century'. For the first time in Spain, he performs 'amazon', by the Tenerife-born director and composer Gloria Isabel Ramos Triano, as well as 'Shibboleth' by Juan Manuel Ruiz, with the participation of the choir from the island group. The repertoire is completed with the 'Symphony No. 1' by the Finnish Jean Sibelius.
-What inspired you to compose 'amazon'?
-I have to think about it. The need to write in music some visions about the mythical or mythological figure of the Amazons, those strong women who are riding through strong and difficult landscapes. It was like a double vision, a mythological one that does not exist except in inventions and in parallel are our lives, where we are riding like those Amazons through difficult landscapes. That was the inner impulse and I wanted to put it into music. The first aspect was riding, which is how the play begins. Musically speaking, it is a very short motivic cell, in terms of melody and rhythm that repeats itself and grows. It's like the ride of muscular horses and the sound of horseshoes hitting the ground. This reaches a climax and then you reach a contrary moment, of reflection and nostalgia. All this alternates in the work.
« 'amazon' transmits energy, emotion and desire to continue in the gap»

-How is this tribute to women and Amazons captured with music?
-It is a tribute to the woman and the Amazons themselves. I pretend that whoever listens to it has energy. It is music that gives energy, that excites and generates the desire to continue fighting, in the good sense of the word. It makes you want to continue in the gap.
-When it was time to premiere the work with the Pittsburgh Symphony, did 'amazon' surprise you with new nuances when you heard it performed live by that orchestra?
-It always happens. What you have in mind is one thing, what is written in the score is another, and yet another is when you see it explode in sound. Every orchestra sounds different. I am now back from a rehearsal of the Gran Canaria Philharmonic Orchestra and I have been extremely surprised to see that things that were barely heard with the other orchestra, are heard here and come out naturally. I have also seen that other elements that were heard there, here pass into the background. With each orchestra, the same piece sounds different
-What characteristics define you as a composer? What contemporary referents does she have?
-It's hard to say. Maybe it's up to the critics and the people who listen to my works to say it. In general, as a director I have had the opportunity to know many works by an infinite number of composers and that generates a baggage within the same person. We must bear in mind that we are in a time of change in terms of aesthetics in general and music in particular. Until 20 years ago, for a contemporary composer to introduce a tonal chord in his work was highly frowned upon. Now there has been a change, including socioeconomic and political ones. This has led people to want to listen to music that reaches their hearts, that is not a mere intellectual lucubration. I am in favor of intellectual lucubrations because they open new paths for us, but at this moment the creators and the public want music that relaxes them, that gives them energy and that not only makes them think. That currently defines me as a composer.
-Is there still a long way to go before programmers and the public lose their fear of contemporary music in symphony halls?
-We cannot complain, because we have advanced and we continue to advance. You have to hope and hope that we keep moving forward and that the public is intellectually and emotionally curious to engage with the musicians and artists to hear what we have to say.
-Can you give us some details of your next piece?
-Since 'amazon', which I created a year and a half ago, I have composed several orchestral and chamber works and at least two others have been premiered. Currently, I am composing an orchestral work for three weeks. It's called 'Atalanta' and it's for a large symphony orchestra. I hope to finish it in the next two weeks. It is less Hollywood than Amazon, but it is very energetic, intense and with very lyrical fragments.