The public sector will borrow to pay its expenses as of December 9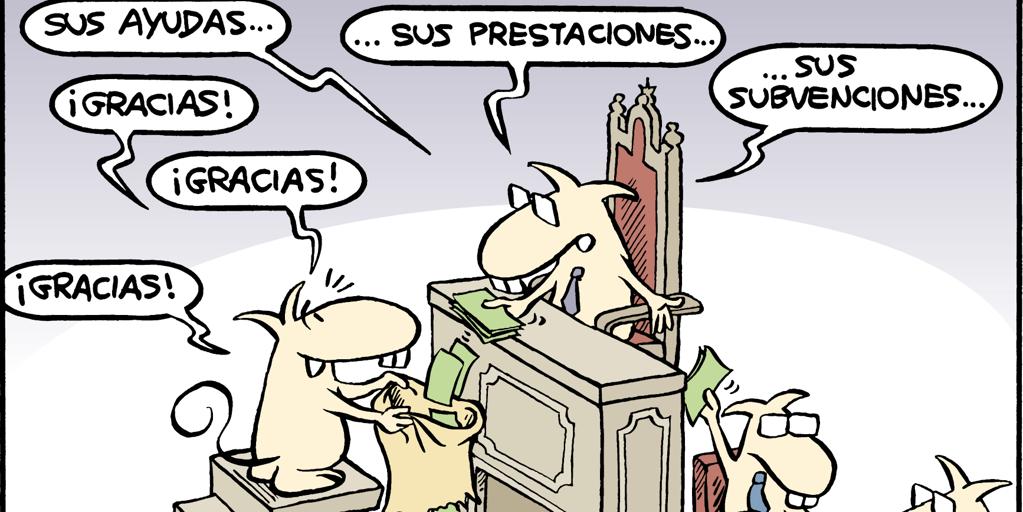 Madrid
Updated:
save

The Public Administration must borrow to meet its expenses as of next Monday, December 9 until the end of the year, on the 31st of this month. That is, the remainder of this year the revenues of the administrations will not be enough to finance public spending in Spain and will have to pull debt. This is one of the main conclusions of the work «Public debt in Spain», prepared by the Institute of Economic Studies (IEE) presented today by the president of this academic center Iñigo Fernández de Mesa and its general director Gregorio Izquierdo, in which The analysis of the state of the public accounts of the 28 EU countries prepared by the Institut Économique Molinari has been adapted.
This academic institution, under the title of «Debt Day», use Eurostat information and establish this red line on Monday, December 9. Spain is the third country with the worst public revenue, only surpassed by Cyprus (November 24) and Romania (November 30). Spain closes the top 3 among the EU countries with the most bulky negative budget balance.
According to the IEE report, up to eleven European countries with deficits they have a better situation than Spain, while another fourteen directly have a positive budget balance. That is, a physical surplus that allowed them finance all public spending last year with the resources collected via taxes and tributes. In the average of the 28 member countries, public spending is covered until December 25 (the "Debt Day"). The remaining six days must be covered with debt.
Heavy indebtedness
From the Institute of Economic Studies have warned against high level of indebtedness Spain, located at 97.6% of GDP in 2018 and found that despite several consecutive years with annual growth of 3% between 2015 and 2018, fiscal imbalances have not been fully corrected.
In this sense, the mentioned study has pointed out that the level of public debt affects economic growth although the negative effects are only triggered, starting from a certain threshold, in the form of greater vulnerability with less margin for corrective policies and the danger that the financing will be closed to the private sector or that the economic agents modify their behavior. From the IEE have highlighted that Spain destines more than 6% of your budgetary income in "national debt service".
In any way, they have clarified that the low-rate policy of the European Central Bank (ECB) is "masking some risks » and allowing Spain to issue debt with negative returns at maturities of five years or less. «What does not stop being an anomalous situation which will reverse over time as soon as the ECB begins to normalize its monetary policy, "they have pointed out since the report.
. (tagsToTranslate) indebtedness (t) Spain



Source link